Top 10 Reasons Why Compliance Officers Deserve to Be Celebrated
Posted by
Michael Berman
on Sep 15, 2020 5:00:00 AM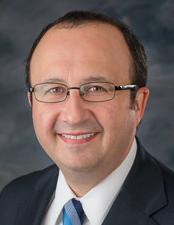 National Compliance Officer Day is September 26, but one day is not enough to celebrate these unsung banking heroes.
Whether you're a compliance professional or serve another role in the bank, we can all agree that compliance plays an important role at every financial institution and we always want to build up our colleagues.
In that vein, we present to you our Top 10 Reasons Why Compliance Officers Deserve to be Celebrated:
Compliance Officers, Want a Good Laugh? Download Our Comic Strip
They save your FI money. What's black and white and costs thousands and thousands, if not millions, of dollars? Enforcement actions. (We'll also accept lawsuits as a correct answer.) Compliance professionals work to keep your institution compliant so it never is forced to pay civil money penalties or for costly litigation.


They protect the FI's reputation. No FI wants to be in the news for breaking a consumer protection law—or any other regulation. Compliance officers protect your FI's good name by making sure it stays on the right side of the law.


Regulatory change is nonstop—and they take the brunt of it. New rules are constantly changing. Compliance officers track, interpret, and implement these rules. It's literally thousands and thousands of pages of text-heavy legal jargon every year—and they find ways to manage it all, so you'll never have to read it. They'll just tell you what needs to be done. I'd take that deal any day.

They can help your FI reach its goals. Compliance officers have a reputation for seeing things black and white, but in reality, the best compliance officers are creative problem solvers. If you share your goals and priorities with compliance and give them time to brainstorm, they'll find ways to help you innovate while remaining compliant.


They didn't write the regulations—they just enforce them. Do you find BSA onerous and a waste of resources? Don't blame your compliance officer. She didn't write them. She's there to make sure your FI follows them so it doesn't get dinged on the next exam because she knows that BSA is a common source of enforcement actions.
They make great partners. Compliance officers want to say yes. They want to make it easy to comply. If you work with them to explain how your area works, they will try their best to find ways to minimize disruptions and work within your existing processes.
They are unfairly labeled the fun police. Did you develop a great new product only to have compliance say no? Don't blame compliance. Blame a process that doesn't loop in compliance until the project is in its final stages. Situations like these put compliance officers in an awkward position and give them an undeserved reputation.
They are always looking ahead. Are you looking ahead to the next big thing? Compliance is too. Compliance officers track what rules have been proposed and are keeping an eye on their progress because they don't want to be caught off guard. They also know what rules your FI will encounter if it grows in size or enters a new market. If you've got plans for the future, compliance can give you a rundown for how those plans may be impacted by future regulatory action.


They promote a culture of corporate responsibility. Does your FI value honesty and ethics? From fair lending and deceptive advertising to proper disclosures and anti-money laundering activity, compliance doesn't just show you what needs to be done. It also promotes a culture of accountability,


Compliance officers are smart, attentive, strategic, efficient, reliable, and stand-out professionals. It's no wonder that the word compliance comes from the Latin word "complete" meaning "having all parts or elements; lacking nothing." A good compliance officer is the total package!
Happy National Compliance Officer Day from everyone at Ncontracts!
Topics: Banks, Ncomply, Product Insight, Risk & Compliance, Credit Unions, Compliance,