The Top 7 Lessons Learned at the ABA Regulatory Compliance Conference
Posted by
Kimberly Boatwright, CRCM, CAMS
on Jun 21, 2017 8:59:51 AM

Every year, the American Bankers Association hosts the Regulatory Compliance Conference. Last week, almost 2,000 bankers and compliance professionals traveled from all over to attend the conference in Orlando.
I attended many informative sessions led by some of the leading minds in the industry, and came home with new perspectives, ideas and recommendations to consider. In this post, I'll share the top 7 things I learned at the ABA RCC conference. Read on to learn more!
This year's ABA Regulatory Compliance Conference in Orlando presented an incredible opportunity to learn and grow with other compliance officers. Surrounded by customers, colleagues and friends, I and the rest of the TRUPOINT team had the opportunity to reconnect with former coworkers and meet new friends.
As a team, we also had the opportunity to gain new perspectives on top trends in compliance today, such as UDAAP, HMDA Plus, and redlining. Here are the top 5 things I learned at this year's ABA RCC:
1. Compliance is here to stay, and it is being redefined by a globalized world with limited barriers.
With the new administration taking office in 2017, the world of regulatory compliance faces many potential changes and uncertainty. Rumors of deregulation are swirling, although it remains to be seen if any of those updates will come to fruition, and what impact they may actually have.
Between the repeal of Dodd-Frank by the House of Representatives on 6/8/17 and the introduction - and possible passing - of the Financial CHOICE Act in the House, many compliance professionals are left hanging in the balance.
What do we do in this situation?
Besides simply paying attention to the news, it's a good time to remember that things don't change overnight. The CFPB is continuing to focus its 2017 efforts on redlining, UDAAP and small business lending. In addition, HMDA Plus is on the way, so compliance teams need to be ready.
[Free Resource: Fair Lending 101 Info Kit]
2. As a compliance officer I'm a risk manager, not a risk "preventer."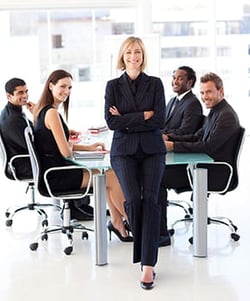 Compliance officers have a daunting level of responsibility; it's one of the hardest jobs in a financial institution.
The truth is, a compliance officer can't solve every problem alone, or just "wing and see what happens." Compliance is a team sport, and you need the help of everyone in your financial institution. By understanding the business and empathizing with colleagues, it's possible to shift the perspective to being a solution provider and a protector of the business.
I draw on both my previous experience as a compliance officer and discussions with colleagues at the conference when I consider the difficult decisions and situations we face as compliance professionals. One thing stands out: if and when we say "no" without listening or trying to brainstorm with colleagues on different ways of achieving both compliance and the business goal, we build a wall.
When we don't foster the collaborative processes, we may inadvertently set a specific tone that compliance is in opposition, an obstacle, or is difficult to work with. This creates the perception that compliance isn't part of the team and may be difficult to work with. (I'll touch on this idea of perception more later.)
As a former compliance officer and current compliance consultant, I know that this is not how many compliance professionals want to be seen, and it doesn't accurately convey the importance and purpose of the role.
3. Perception is reality.
In compliance, just as everything else, perception really is reality. The way we behave, what we say, and how we respond to tough situations defines how others perceive us. In turn, this perception will impact how we're treated, how our colleagues respond to us, and how they interpret both new ideas and constructive criticism.
"People are fascinated by people who care about what they're doing."

- Kristy Grant-Hart, author of "How to Be a Wildly Effective Compliance Officer"
As a compliance professional, you need to walk the walk and talk the talk. If you believe that what you do matters so will others! A charismatic and ethical compliance officer can change the world and other people's perceptions.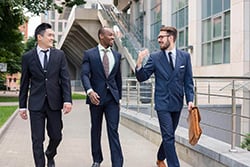 4. Developing & strengthening your network can improve your work, and your life!
As compliance professionals, we are not alone. There is a great support system, with many other people in exactly the same situation. Lean on this network to learn, share, commiserate, discover and improve together.
If you don't yet have a strong personal network, consider leveraging your ABA membership, or joining online networks via platforms like LinkedIn, CBANC or Bankers Online.
5. Because of UDAAP's influence, the landscape is changing from "Fair Lending" to "Fair and Responsible Banking."
UDAAP is a regulation with an incredibly broad scope that intersects with other areas of consumer compliance. In 2015, the CFPB was involved in 25 enforcement actions alleging UDAAP violations.
[Free Resource: A Quick Guide to UDAAP Compliance]
Here are some important tips regarding UDAAP compliance:
Everything can trigger UDAAP, and regulators will look for it in every aspect of a compliance exam.

Regulators are spending a lot more time on pre-exam prep than in your office. It is important for you to know more than they do.
Consumer complaints are also an essential source of information for UDAAP compliance. Review your complaints - all of them! Consider the verbal, written and complaints posted to a third party or social media in addition to the ones made to your regulator. We've repeatedly seen that the examiners are taking all of them into account.

The additional "A" is the new scarlet letter. Abusive is hard to prove and even harder to define. It is subjective enough to keep me up at night.

Check-the-box compliance is not enough. Regulators are asking a more fundamental, subjective question: are you treating consumers in a fair and honest manner? To help answer this question, ask the following questions:

Do you have knowledge of and have you really looked into all the products and services offered at your institution?

What do your sales practices, marketing campaigns, and incentive programs look like?

Do you really know how your customers are being treated in person, on the phone, or even in emails?
We need to look at UDAAP from the compliance perspective. That means what is our exposure/risk to a potential violation. In laymen's terms it means is the consumer informed and in a way that they understand. The main point the consumer MUST be able to engage in an informed decision making process, based on their individual understanding.
6. Exceptions are part of exceptional banking.
Exceptions can be a source of risk to your institution, but exceptions can also be a part of exceptional banking. Exception management is all about self-identification, and finding and addressing the root cause of the exception.
You can't fix what you don't know is broken. Do you really know and understand what your exceptions mean? Do you really have a Fair Lending, Redlining, or even UDAAP issue? If we are not actively looking and self-testing, there's no way to truly know. Analyzing data, reviewing complaints, or using focus groups can help you identify trends, highlight issues and prepare to answer any and all of your regulator's questions.
You need to be able to answer:
Why do people who look the same on paper get treated differently?
Why do people get treated a certain way?
Why are certain people offered fee waivers or different loss mitigation options?
Why are your loans not in your assessment area?
7. HMDA Plus, here we come!
Oh my! How to face the daunting task of when to start collecting HMDA Plus data and how to train the new way. HMDA Plus is on the horizon - are you prepared?
HMDA Plus brings expanded information and more data points for pricing, race and ethnicity. This will likely lead to deeper and more comprehensive analysis on the part of your regulators and even community groups.
Here are some of the most notable changes:
No longer automatically fill in the in GMI when the customer doesn't.

Compliance professionals will have to train their teams to only gather GMI. If and when they check the box "I do not wish to furnish" during a face-to-face application, this is the only time where guessing is allowed going forward. Our lenders need to know not fill it in when the application is online or by telephone. Of course, as with all the other regs, there are exceptions. However, if you ever see

the customer

or consumer during the

application process

, which is prior to closing, then you must fill it in. It may be intimidating, especially with the five potential entries per applicant.
In addition, defining "sex" just got more cumbersome. It could be more than one answer. In January of this year, the new application was revised not only with the traditional options of choosing male and female, but also asking additional questions further down in the GMI section. This new addition was issued without guidance and the expectation is that we read the new HMDA guide for clarity.

The application definition must be defined by your policy.

Those of us hoping the CFPB would provide clarity on the multiple different definitions used by other regulations are out of luck. It might be the best for programs to use the TRID policy and shelf the Reg B one that some programs may use today.

You must know and use the credit score that was relied upon for the credit decision.

If all three bureaus were pulled, you must make sure the one that got the approval is used on the LAR.
"Approved not accepted" has specific guidelines for LAR recording. These must be read, written into practice and trained upon. Many of us doesn't get this one correct on the LAR today, next year it will be a whole new story.

Get a HMDA scrub into the budget for January/February 2018.
TRUPOINT Viewpoint: There were lots of great speakers and session at this year's conference. All in all, I left 2017's conference feeling inspired and invigorated, and proud to be in this industry. I only wish I could have split myself into 2 or 3 more people so I could have gone to all the sessions offered!
Please comment below to let us know what you learned and enjoyed about this year's Regulatory Compliance Conference! We can't wait to see you next year in Nashville, TN.
Topics: Fair Lending, Banks, Lending Compliance, Mortgage Lenders