Don't Risk a Broken Heart: Risk Assessing Valentine's Day Gifts
Posted by
Michael Berman
on Feb 11, 2022 1:03:45 PM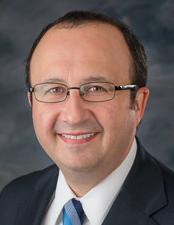 Love is in the air and grocery stores are filled with heart-shaped boxes of chocolates. It must be Valentine's Day.
For many, this is a holiday fraught with peril. Is it too soon to exchange gifts? Is my partner getting me a gift? How big of a deal does my partner expect me to make of this holiday?
To help navigate this tricky time, we're breaking down the risks and controls of Valentine's Day one gift at a time.
Gift #1: No gift. It's just a Hallmark holiday anyway.
Risks: Disappointed or angry partner. Accusations of forgetting the holiday.
Controls: Asking ahead of time if there are plans for an exchange.
Effectiveness: Moderate. Partner may insincerely say no gifts are needed and is disappointed when no gift materializes.
Gift #2: A card. Words are the voice of the heart, right?
Risks: Accused of being a cheapskate. May be viewed as impersonal compared to a love letter.
Controls. Carefully selecting a card instead of grabbing the first one off the rack. Add a few personal lines to the bottom.
Effectiveness. High if your partner is the sentimental sort.
Gift #3: Chocolates. Something sweet for your sweetie.
Risks: Sabotaging your partner's diet. Breaking a tooth.
Controls. Listen carefully and pay attention to see if partner is indulging in sweets. Read the packaging to avoid any hard candies and disliked fillings.
Effectiveness: High.
Gift #4: Flowers. Simple and traditional.
Risks: Allergies. Flowers die quickly or arrive past bloom, sending a bad message about your relationship. Partner embarrassed by attention when bouquet shows up at work.
Controls: Gently bring up the topic of spring and allergies. Due diligence by vetting florists using Yelp and other reviews to choose one with a strong track record. Casually mention how excited a co-worker was when spouse sent a Jolly Walrus cookie bouquet.
Effectiveness: High.
Gift #5: Jewelry. Every kiss begins with Kay's.
Risks. Suggesting a bigger commitment than intended. Choosing something partner doesn't like.
Controls: Select a gift commensurate with commitment. If unmarried and planning to stay that way, avoid anything that looks like a ring box. Note partner's style when choosing a piece. If unsure, ask partner's friend.
Effectiveness: High.
Gift #5: Make dinner. The way to a person's heart is through the stomach.
Risks. Incurring the cost of takeout if dinner is burnt or inedible. Trashed kitchen upsets partner.
Controls. If inexperienced at cooking, stick to a known recipe. Clean as you go when cooking. Tell partner you'll tidy up and then do it that night.
Effectiveness. Moderate. It's easy to make a mess if you don't know what you're doing. (More effective for more experienced cooks.)
Gift #6. Go out to dinner. A romantic table for two.
Risks: Waiting too long to make reservations and all the good restaurants are full. Overpriced prix fixe menus.
Controls. Make reservations early. Call ahead to ask if the regular menu is available or what the prix fixe menu costs and includes.
Effectiveness. High. Setting an auto-reminder makes it easy to remember to make advance reservations and ask about the menu.
Based on this risk review, chocolates, flowers, jewelry and going out to dinner are generically the least risky gifts, but like all risk assessments, you should do your own based on your personal circumstances. Like financial institutions, every person has different preferences and interests. If your partner thinks flowers are sad because they die or never wears jewelry, take this important information into account. Perhaps they are the nontraditional sort who would be happy with a hike or is tired and would be happy to enjoy a quiet night watching a movie at home. Consider the risks of each potential gift and what, if anything, can be done to limit the risk and ensure a happy Valentine's Day.
Topics: Risk Management, Risk & Compliance, Integrated Risk Blog, Cluster: Risk Management