OCC Singles Out a Bank Director for Excessive CEO Compensation
Posted by
Michael Berman
on Aug 2, 2017 1:05:33 PM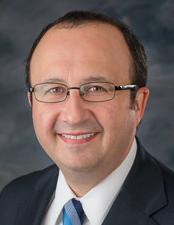 It's not every day that an individual bank director gets called out in a consent order by the Office of the Comptroller of the Currency, but that's exactly what happened at one small Wisconsin community bank when the director allegedly failed to properly oversee the CEO's compensation.
Sylvia Thoe worked at First National Bank in Waupaca, Wis., for 32 years, working her way up senior vice president and cashier. She joined the bank's board in 2005, serving on the bank's compensation committee from at least 2010 to 2013.
During her time on the compensation committee, Thoe didn't do anything to stop Archie Overby, the bank's former president, CEO and chairman, from using bank funds for his personal expenses despite knowing he'd done so in the past, according to an OCC consent order. From 2010 to 2015, Overby used over $1.6 million in bank funds to pay for luxury travel and other expenses, the OCC said in a 2016 enforcement action against him.
The agency said Thoe also approved excessive compensation, with Overby's base salary "85 percent above the market 75th percentile base salary ($377,886)." This may have had something to do with the fact that Overby had borrowed more than $2 million from Thoe and her husband, a fact that she didn't disclose to other board members and should have caused her to recuse herself from votes on his compensation, the OCC says.
Meanwhile, the bank contracted from $747 million in in 2010 to $548 million in 2015.
The OCC ordered Thoe to pay a $5,000 civil money penalty in a consent order without admitting or denying any wrongdoing.
While it's surprising to see a single director called out, it appears these were unusual circumstances with a particularly overbearing CEO. The OCC's June 2016 enforcement action against Overby cited the findings of a 2013 outside consultant's report stating "that Respondent [Overby] was 'the dominant influence in all aspects of Bank operations,' Respondent's decisions were 'rarely challenged credibly by other executive members of the Bank,' and Respondent's 'prior resistance to acknowledging and separation of duties and traditional controls has exposed the Bank to elevated risk.'"
Overby voted as a member of the compensation committee to give himself a raise, hired his son-in-law as controller and his successor before getting board approval, and paid his daughter $60,000 a year to work remotely even though she had another full-time job, among other bad practices listed in the enforcement actions. Board members were unaware of his bank-paid personal expenses and voted to approve an annual miscellaneous expense letter that covered his tracks.
The lesson here for directors is a simple one: take the requirement to be independent seriously. Disclose conflicts of interest. If miscellaneous expenses seem exorbitant or something just doesn't make financial sense, ask questions and follow up. A good working relationship with management is essential, but that doesn't mean greenlighting every decision without thought.
Board members play a critical role in risk management but can only be effective when they are informed and inquisitive.
Topics: Risk & Compliance, Integrated Risk Blog, Regulatory Compliance Management,