Ncontracts is now Endorsed by the Texas Bankers Association!
Posted by
Michael Berman
on Nov 2, 2015 12:05:46 PM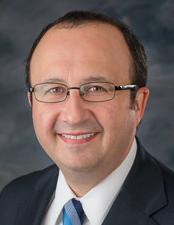 Rolling into November, we have a lot to be thankful for at Ncontracts. Not only are we privileged to have some of the best banks and credit unions across the U.S. trust us with their vendor, contract, risk management and compliance needs, but the Texas Bankers Association (TBA) and its wholly-owned subsidiary TBA Services Company, Inc. (TBASCO) endorsed us for our vendor management software and service: Nvendor. This endorsement is a partnership that promises to strengthen the third-party vendor relationship and contract management capabilities of TBA member banks.
Just as the other associations who endorse Ncontracts products and services, the TBA is a prestigious organization with an excellent reputation and long history of supporting its members. Established in 1885, the TBA provides information, education and advocacy to nearly 500 independent community and regional banks in Texas. The association's wholly-owned subsidiary, the TBA Services Company, Inc. (TBASCO), organized in 1987, manages endorsement partnerships under the supervision of the TBASCO Board of Directors. TBASCO is tasked with identifying products and services in demand by the Texas banking industry and vetting for potential endorsement.
It's exciting for us to have this great opportunity to work with both the TBA and TBASCO and provide their member banks with cost savings and better controls for vendor management than traditional and less comprehensive software models. One of our greatest accomplishments is when we're able to assist banks in managing their vendors and decrease their internal costs, reduce their risks, keep them in compliance with ever-changing regulatory mandates, and lessen external expenses.
When banks reach out to us, we always present them with the best risk management solutions to address their most immediate needs and long-term goals. Our product and service innovations are driven by our clients' needs, which inspires us to work harder for them.
As we said at the beginning of this post, we have a lot to be grateful for during this month filled with thankful reflection.
Which reminds us, with the year coming to a close, we invite you to visit our website and see if we can help you break free from manual and outdated vendor, contract, and risks management processes. Start by clicking the button below and we look forward to hearing from you soon!
Topics: Banks, News & Updates, Credit Unions