Inside Ncontracts COVID-19 Pandemic Response
Posted by
Michael Berman
on Apr 28, 2020 11:00:00 PM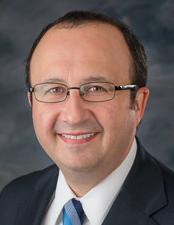 When your company is full of risk management and business continuity experts, you have to be prepared to face the unexpected. It's not just about maintaining your own business continuity. It's about being there to help your clients–providing advice and solutions as they struggle to adjust to a new normal.
That's been Ncontracts' goal since the COVID-19 pandemic forced us to close our offices in Nashville and Charlotte in March. Working from home, employees from every department continue to support clients and find ways to pivot and reprioritize to adapt to evolving needs.
Internally, Ncontracts has been hosting bi-weekly town halls for all staff, and executive staff sends out a daily email to keep morale high. Externally, we're working with clients to serve existing needs and accommodate new ones.
Here's a look at how staffers in five departments (customer service, IT, sales, marketing, and product development) are working through the pandemic.
How have the needs of those you serve (whether internally or externally) changed and what are you doing to meet those needs?
Stephen Fochler, Senior Product Specialist: Many of our Ncontinuity implementation projects have shifted more towards assisting clients with the use of features such as Communications (for notifying personnel) and Events (for activation of plans and tasks). We're also providing more consulting guidance to make sure clients are documenting everything encountered during this pandemic event.
Jon Bowker, Chief Information Security Officer: My team went from supporting a 25% remote workforce to a 100% remote workforce. We have been working, over the past year, to enable our co-workers to work from anywhere within the US. The only challenge is supporting users with hardware issues.
Joshua Kirby, VP of Implementation: The biggest challenge has been ensuring that I check in with my team as often as possible and encourage them to keep pushing. A few of my team members have been out during this time (sick, life events, etc.) and through the constant and consistent communication with my team we are able to move work around to ensure our clients aren't affected.
Marnie Keller, SVP Partnerships and Industry Outreach: With trade shows canceled and our sales team off the road, marketing has been working with our internal experts to develop content that resonates with our clients and potential clients and fills a real need. We know many of our clients feel overwhelmed right now. Our goal is to try and ease that burden a little bit by sifting through all the guidance, news, and information we gather and distilling it into digestible and practical advice through our blog, webinars, partner articles, and downloadable content.
Brian Scruggs, Inside Sales Manager: I have kept the same cadence as when we were in the office. The only thing I added is meeting with my team via webcam twice a week so we can all see each other. We talk about any struggles so we can work through them as a team. We share successes so others can adopt those methods. I observe calls like I did when we were in the office, and I complete coaching logs. We communicate via GoToMeeting so I can give feedback, and I send a copy to them as well.
How have you adjusted your day-to-day to get your job done in this new environment?
Bowker: I disabled most notifications to compensate for the other distractions I now face at home. I set clear boundaries with my family. I also revamped my office to make it a space I love to spend eight hours in.
We continue to have our operations standup, our daily lunch, and our sign off chat. The lunch video chat gives my team the ability to take a break from work and to talk about the day so far. The sign off is for venting, celebrating, talking about plans for the night, and serves as a replacement for the chit chat before people leave the office for the day.
Keller: We're finding new ways to work with our partners like trade and state associations. Rather than travel to conferences, we're doing more webinars than ever before, including one with a major trade group that attracted over 2,800 registrants. I used to spend a lot of my time on the road and the rest working from home. Now I'm home with my teenage son and a cat that constantly cries to be fed, but I'm still finding new ways to get the job done.
Kirby: I think the biggest thing has been to maintain a schedule and try to build consistency with what I do every day. I live and breathe by my calendar. If there are times that I need to step away from the computer, I make sure it's on my calendar. This allows me to not only protect that time and keep my schedule consistent but also allows my team to see where I am and what I'm doing.
Fochler: Outside of my on-site client travel being reduced to zero, my day-to-day hasn't changed much at all. I've been working from my home office for years. I have conducted GoToMeeting or WebEx meetings with clients for project kick-off and status meetings for quite some time. Adding GTM/WebEx to take place of on-site meetings is a bit of an adjustment. It is not optimal, but like many others, we're getting the job done!
What keeps you feeling optimistic about the future?
Bowker: We've made this work! Productivity is up by around 20%. The total work planned for this quarter is estimated at 40% completed. Our plans are always very aggressive and those numbers account for the unplanned pandemic response. My team is also spending more time with their family, taking regular breaks, and attending more training/webinars.
Scruggs: I believe that things will get back to normal in the next 3-4 months and we as a company have solutions in place to assist our customers and prospects to be better prepared for the next adversity and not only survive the storm but thrive.
Kirby: My wife is a nurse and a stay-at-home mom. I see her moving through this situation with such bravery and resilience that I'm encouraged daily to keep moving forward.
Topics: Banks, Ncontinuity, Product Insight, Risk & Compliance, Credit Unions, Business Continuity, Business Resiliency,