How the Government Shutdown is Affecting Regulatory Agencies
Posted by
Michael Berman
on Jan 10, 2019 9:48:45 AM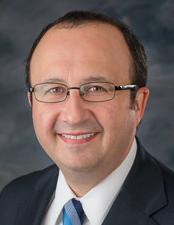 The partial government shutdown has furloughed workers at the national parks, the Smithsonian museums, the IRS, courts, and other federal institutions, but enforcement actions from federal banking agencies continue.
Just this week the Fed came down on a Texas community bank for BSA violations, citing "significant deficiencies in the bank's risk management and compliance" in its BSA and AML compliance program. The bank must improve its board oversight, BSA/AML compliance program, customer due diligence, suspicious activity monitoring and reporting, transaction monitoring system, and independent testing.
That's because the Fed is funded by its market activities. The FDIC and OCC remain open and active, funded through bank assessments, as well as the NCUA, which is funded by credit union assessments.
The FDIC and the OCC also remain open and active. The FDIC released its November 2018 enforcement actions, the OCC released CRA evaluations, and the NCUA released two prohibition notices. The CFPB, which is funded by the Fed, announced a $15.5 million settlement with USAA Federal Savings Bank for violations of the Electronic Funds Transfer Act and Reg E for "failing to properly honor consumers' stop payment requests on preauthorized electronic fund transfers" and "failing to initiate and complete reasonable error resolution investigations." It also violated the Consumer Financial Protection Act of 2010 by reopening deposit accounts customers had closed without their permission or telling them about it, the CFPB says.
Where Business Isn't As Usual
Not every financial regulatory agency is up and running at full force. The Securities and Exchange Commission is running on a skeleton staff while the Treasury, including the IRS, is doing the same. That includes:
FinCen.
The Financial Crimes Enforcement Network has just 130 of its 285 employees working. To ensure law enforcement receives critical data, the agency will "provide financial intelligence support to law enforcement and intelligence communities, support priority civil enforcement action, address dissemination issues, ensure continuation of BSA filings, maintain computer operations to prevent loss of data, maintain telecommunications, and provide support to excepted functions." It won't generate new guidance, host or participate in industry events, or respond to new requests from foreign governments to exchange information.
OFAC.
The Office of Foreign Assets Control will still update the Specially Designated Nationals (SDN) list and enforce economic and trade sanctions. Less essential activities are curtailed.
What Does the Shutdown Mean for Risk Management?
The government may be partially shut down, but that doesn't mean financial institutions can ease up on their risk management. Key regulators are still watching while others continue to provide critical updates.
Don't let the shutdown distract your institution from its risk management efforts. Nothing has changed.
Topics: Banks, Ncomply, Product Insight, Risk & Compliance, Credit Unions, Compliance, Business Resiliency,