How Many Vendors Should Your Financial Institution Have?
Posted by
Michael Berman
on Nov 16, 2021 6:00:00 AM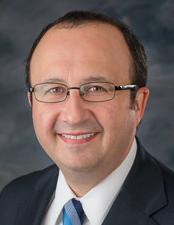 Bankers love benchmarks. Comparing your bank, credit union, or mortgage company to similar institutions can better help your financial institution understand its performance. It works for fair lending, return on equity (ROE), and efficiency ratios—but it doesn't always work for vendor management.
In our recent webinar Ask Me Anything: Vendor Managers Tell All, one participant wrote in asking: Is there a benchmark range ​for the number of vendors that ​a $1B asset credit union should ​have in its vendor management program?
Financial institution vendor numbers vary
While each panelist offered up the number of vendors they manage, they also agreed that there is no real benchmark range. It's more important to have a program in place that ensures every vendor is captured.
Denise: $6 billion – We are depending on the day and swing in vendor owners, right around 500. There is no benchmark range should be looking for as for do I have all vendors in program should be in program.
"What you should have are standards and a framework for evaluating third parties in your organization to see who should be included," says Denise Guira, NCRM, CRVPM II, CUCE​ and SVP/Integrated Risk at $6 billion-asset MidFlorida Credit Union. "Make sure you have a process and a catchall net."
How to identify all your FI's vendors
Denise recommends looking for vendors in the following places:
Accounts payable

BSA with OFAC check

Board packages with vendor names
Celebrity Home Loans, an Oakbrook Terrace, Ill.-based mortgage company with $66 million in annual revenue, has around 400 vendors. Sheila Freyou​, Celebrity's director, vendor management, says it's been a challenge to identify every vendor. She also recommends documenting any vendors you're not going to include.
"If you're not going to have some areas like capital markets or some facilities items, make sure they are documented of that program," she advises. "You need to show you have awareness of what's happening with those risks."
Panelist Ryan Todd, vice president, information security officer for Guilford Savings Bank in Guilford, Conn., volunteered that his bank had just crossed $1 billion mark. His 8-location, 140-employee bank is closing in on 400 vendors. Guira's bank has close to 500 vendors.
Is there a magic number for FI vendors?
"There really is no magic number," noted moderator Michael Carpenter, Ncontracts vice president, risk management. "Even when you're standing up two financial institutions right next to each other—even if they have the same complexity, products, services, and markets—one may choose to outsource at a much higher rate than the other. It's a management decision."
"If you don't have the same number of vendors, it doesn't mean you have too many or not enough," he says. "Just be consistent with your considerations."
More tips and tricks on vendor management from our panelists
The title of this vendor management webinar was Ask Me Anything, and our audience was not shy about submitting questions! Our expert panelists gave great advice on critical vendors, vendor cybersecurity, red flags to watch out for, and more. If you missed it, never fear--you can download the webinar recording below.