FinCEN Warns of Elder Financial Exploitation
Posted by
Michael Berman
on Jun 29, 2022 6:00:00 AM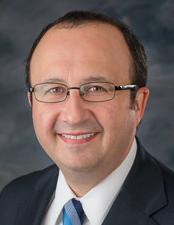 This post summarizes information provided by FinCEN on June 15, 2022. To read its complete advisory, visit Elderly Financial Exploitation Advisory (fincen.gov).
In support of World Elder Abuse Awareness Day, FinCEN issued an advisory earlier this month, warning financial institutions of rampant fraud and abuse targeting older adults.
According to the U.S. Department of Justice, elder abuse, which includes Elder Financial Exploitation (EFE) and defined as the illegal or improper use of an older adult's funds, property, or assets, among other forms of abuse, affects at least 10 percent of older adults each year in the United States.
FinCEN reports that over 62,000 suspicious activity reports (SARs) related to EFE were filed in 2020, totaling what the Consumer Financial Protection Bureau (CFPB) estimates to be $3.4 billion in suspicious transactions. An increase from $2.6 billion in 2019, this is the largest year-to-year increase since 2013.
However, this trend has continued. More than 72,000 SARs related to EFE were filed last year. The Federal Trade Commission (FTC) reports that older adults now account for 35 percent of the victims associated with filed fraud reports in cases when a consumer provided an age.
While these numbers continue to rise, FinCEN also reports that the majority of EFE incidents go unidentified and unreported as victims may choose not to come forward out of fear, embarrassment, or lack of resources. This means the numbers could potentially be far worse than what we currently know.
Understanding the Types of EFE Schemes
To understand EFE, it's important to understand the types: Elder Theft and Elder Scams.
Elder Theft involves the theft of an older adult's assets, funds, or income by a known and trusted person. Perpetrators of elder theft are often family members and non-family caregivers who abuse their relationship and position of trust.
Elder Scams involve the transfer of money to a stranger or imposter for a promised benefit or good that the older adult did not receive. Fraudsters are often located outside of the United States, with no known relationship to their victims. Scammers may also sell victims' personally identifiable information (PII) on the black market to other criminals who continue to target the victims.
Among Elder Scams, there are several types outlined by FinCEN:
Romance scams:

Also referred to as "online dating," "confidence," or "sweetheart" scams, these scams grew to a

record level in 2021 with $547 million in reported losses

. Romance scams involve fraudsters creating a fictitious profile on an online dating app or website to establish a close or romantic relationship. Once a relationship is established, they ask victims to send money for travel expenses, a sudden "hardship," or a supposed investment or business deal.
Emergency/person-in-need scams

: Commonly known as "grandparent scams," scammers will contact older adults and impersonate a grandchild, another relative, an attorney, emergency medical personnel, or a law enforcement official to deceive victims into believing that a loved one is in an

emergency

and needs money sent immediately.
Lottery and sweepstakes scams

: These scams are a type of advance-fee scheme in which scammers impersonate lottery or sweepstakes representatives claiming that the victims have won a

lottery

, prize, or sweepstakes.
Tech and customer support scams:

These scammers impersonate well-known companies as tech and customer support representatives to falsely claim that a virus or other malware has compromised the victims'

computers

. Scammers may request remote access to diagnose the alleged problem and will attempt to solicit payment for fraudulent software and tech support services. They also often exploit the remote access to install malware and steal PII and credit card numbers to further

defraud

victims.
How Your Bank Can Identify EFE Red Flags
As EFE theft and scams increase, FinCEN released a list of behavioral and financial red flags to help financial institutions detect, prevent, and report suspicious activity. However, FinCEN does advise that no single red flag may determine fraud, making it critical that financial institutions review activity thoroughly. In addition to current BSA compliance practices, financial institutions are encouraged to perform additional due diligence where appropriate.
Behavioral red flags of EFE may include:
An older customer's account shows sudden and unusual changes in contact information or new connections to emails, phone numbers, or accounts that may originate overseas.
An older customer with known physical, emotional, and cognitive impairment has unexplainable or unusual account activity.
An older customer appears distressed, submissive, fearful, anxious to follow others' directions related to their financial accounts, or unable to answer basic questions about account activity.
An older customer mentions how an online friend or romantic partner is asking them to receive and forward money to one or more individuals on their behalf or open a bank account for a "business opportunity."
During a transaction, an older customer appears to be taking direction from someone with whom they are speaking on a cell phone, and the older customer seems nervous, leery, or unwilling to hang up.
An older customer is agitated or frenzied about the need to send money immediately in the face of a purported emergency of a loved one, but the money would be sent to the account of a seemingly unconnected third-party business or individual.
A caregiver or other individual shows excessive interest in the older customer's finances or assets, does not allow the older customer to speak for himself or herself, or is reluctant to leave the older customer's side during conversations.
An older customer shows an unusual degree of fear or submissiveness toward a caregiver, or expresses a fear of eviction or nursing home placement if money is not given to a caretaker.
The financial institution is unable to speak directly with the older customer, despite repeated attempts to contact him or her.
A new caretaker, relative, or friend suddenly begins conducting financial transactions on behalf of an older customer without proper documentation.
An older customer's financial management changes suddenly, such as through a change of power of attorney, trust, or estate planning vehicles, to a different family member or a new individual, particularly if such changes appear to be done under undue influence, coercion, or forgery or the customer has diminished cognitive abilities and is unable to agree to or understand the consequences of the new arrangement.
An older customer lacks knowledge about his or her financial status, or shows a sudden reluctance to discuss financial matters.
Financial red flags of EFE may include:
Dormant accounts with large balances that begin to show constant withdrawals.
An older customer purchases large numbers of gift cards or prepaid access cards.
An older customer suddenly begins discussing and buying CVC.
An older customer sends multiple checks or wire transfers with descriptors in the memo line such as "tech support services," "winnings," or "taxes."
Uncharacteristic, sudden, abnormally frequent, or significant withdrawals of cash or transfers of assets from an older customer's account.
An older customer receives and transfers money interstate or abroad to recipients with whom they have no in-person relationship, and the explanation seems suspicious or indicative of a scam or money mule scheme.
Frequent large withdrawals, including daily maximum currency withdrawals from an ATM.
Sudden or frequent non-sufficient fund activity.
Uncharacteristic nonpayment for services, which may indicate a loss of funds or of access to funds.
Debit transactions that are inconsistent for the older customer.
Uncharacteristic attempts to wire large sums of money.
Closing of CDs or accounts without regard to penalties.
Is your team up to the challenge of compliance?
Learn how our software and services work together for integrated, comprehensive risk, and compliance management that allows you to do more with less.
Topics: Risk & Compliance