Finastra, World's Third-Largest Fintech, Responds to Ransomware Attack
Posted by
Michael Berman
on Mar 26, 2020 6:00:17 AM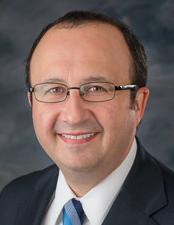 Finastra, the third-largest fintech company in the world, took its servers offline Friday to protect its data after detecting a ransomware attack, the company reported.
At 3 a.m. on March 20 the London-based company detected "potentially anomalous activity" on its systems, which "risked the integrity" of its data centers, according to a security advisory. It then took some servers in the U.S. and abroad offline with the anticipation that it would cause disruptions to some North American customers. (Ncontracts clients with continuous monitoring were alerted to the issue at 6 a.m.).
Finastra is using an "isolation, investigation, and containment" approach to assessing the extent of the issue. It brought in a cybersecurity firm to investigate and deal with the threat. Finastra believes that no customer or employee data was accessed or exfiltrated.
A statement from Finastra's chief operating officer says the company directly contacted affected customers. Forty-eight of the world's top 50 banks use Finastra.
The Risk of Increasing Cyberattacks
Authorities have been warning about the increased potential for cyberattacks as the world responds to the coronavirus pandemic. While cybercrime gangs have promised not to attack healthcare organizations, Forbes reports, they continue to send out phishing emails and ransomware to other organizations, including those in financial services.
Worried about how your vendors will hold up? Here's a collection of Ncontracts articles to help you stay on top of third-party cybersecurity risk:
Topics: Banks, Ncyber, Cybersecurity, Product Insight, Risk & Compliance, Credit Unions, Business Resiliency,