Expanding Our Capabilities For You
Posted by
Michael Berman
on Aug 31, 2020 12:27:07 PM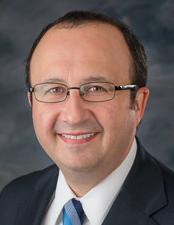 As I hope you had a chance to see in the news today, we're excited to announce the acquisition of Banc Intranets and want to welcome all of our newest colleagues to the Ncontracts family!
Banc Intranets is a fantastic organization, also based in our home state of Tennessee, a few hours to the east of Nashville in Johnson City. We saw a great opportunity in joining forces with them from the beginning of our discussions—our singular focus on delivering value for our customers, our great employees, and a solution that's differentiated—all perfect elements from which to come together and deliver tremendous value to the marketplace.
Whether it's their BancWorks employee intranet product that includes custom websites, ticketing, and a learning management system, or their DirectorsLinc Board portal that allows boards to remotely access and approve board packages, meeting minutes, and other key information, both products are key components of compliant and efficient governance for financial institutions—right up our alley!
We're excited about adding this functionality to our own integrated risk management solutions and delivering even more value for our 1,600+ customers—and for the market. We'll be sharing additional product details as our integration plans come together, and can't wait to deliver on the promise of our combined organizations for all of you.
Topics: Banks, Risk & Compliance, Credit Unions, Fintech,