Don't Let the Gift of a Longer Small Bank Exam Cycle Become a Liability
Posted by
Michael Berman
on Jan 6, 2017 10:22:39 AM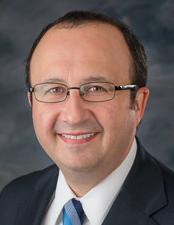 Well-capitalized, well-managed banks with less than $1 billion in assets must have been on the regulators "nice" list last year. The federal banking agencies, including the FDIC, the Fed and the OCC, have finalized rules permanently extending the exam cycle from 12 to 18 months.
It's a huge sigh of relief for these banks, but they shouldn't relax too much. The extended exam cycle brings breathing room, and it could leave room for error.
Small banks now have an extra six months to follow up on exam findings, but that's only if they use that time efficiently. For institutions that don't have careful policies and procedures in place for tracking findings to ensure that corrective actions and remediation plans are completed, it will look even worse when examiners return to the bank only to discover that the problems they discovered last time have languished unattended.
No one does it on purpose. Exam findings are a top priority when they are handed down, but then other issues come up. When you extend the cycle, it becomes easier to put off or forget findings thinking you have more than enough time.
That's why every institution needs a streamlined, automated way of ensuring that findings remain top of mind and not lost in the shuffle. This shuffle may include a collection of spreadsheets, emails and Word documents. A system like Nfindings lets you assign responsibility for each finding, create task lists and provides automated reminders to ensure employees stay on task and due dates are met.
Don't land on the naughty list. Eliminate the strain of tracking exam and audit findings so you can enjoy the gift of a longer exam cycle.
Topics: Risk & Compliance, Integrated Risk Blog