2017 Likely to be a Record-Breaking Year for De Novo Banks
Posted by
Trey Sullivan
on Feb 15, 2017 10:36:10 AM
Will 2017 be the year that we see new community banks begin to launch? Early signals indicate that answer may be "yes."
Early signals indicate that 2017 may herald a new wave of start-up banks. In recent months, at least eight groups have filed applications with the FDIC for de novo (new) banks.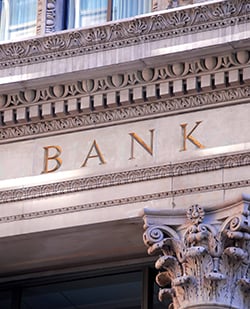 In the last quarter of 2016, the FDIC approved two new banks; this is the most since 2008. From 2009 to 2015, the FDIC approved only three applications for banks - one per year from 2013 to 2015. Compare that to a high of 299 applications for new banks in 2005 alone; 237 of those 299 applications were approved.
The two banks that opened in 2016 are Blue Gate Bank in Costa Mesa, CA, and International Bank of Commerce in OK. Approximately 10 new banks could open in 2017, according to Weiss Ratings.
After the financial crisis, regulators intentionally made it difficult to open new banks, because the rate of bank failure for younger banks tended to be almost double that of their older counterparts, according to the Wall Street Journal.
[Read Also: 25 Stats Every Banker Should Know]
Experts speculate that one reason for this spike is the anticipated easing of regulation, as the Trump administration talks of rolling back Dodd-Frank in particular.
In addition, the FDIC decided to allow applicants to submit a three-year business plan rather a seven-year plan when attempting to open a bank. The FDIC is working to support the formation of new banks in another way; they are currently seeking comments on a handbook designed to facilitate the formation of de novo banks. In these and other ways, the government is signalling that they're ready to encourage community banks to begin forming again.
This comes as welcome news. The number of community banks peaked in 1996 at 9,700, and has since fallen to approximately 5,000. After the financial crisis, the number of applications for community banks plummeted from more than 200 per year to less than 50. (In 2011 and 2012, there were none.)
Banks are an integral part of the economy, encouraging local businesses and supporting communities. Community banks hold approximately 40-50 percent of small business loans nationwide, according the the FDIC.
"Community banks have a critical role in keeping their local economies vibrant and growing by lending to creditworthy borrowers in their regions," said then-Chairman of the Federal Reserve Ben Bernanke in 2012.
"They often respond with greater agility to lending requests than their national competitors because of their detailed knowledge of the needs of their customers and their close ties to the communities they serve...Those effects are felt at a local level and may appear at first glance to be fairly modest, but when you multiply these effects across the thousands of community banks in the United States, you really see how the lending decisions they make help the broader national economy."
The fact that groups are beginning to apply to open banks may be viewed as an important signal of confidence in the economy and the ability to grow.
TRUPOINT Viewpoint: We are advocates for lenders and we believe strongly in their power to positively impact the communities they serve. The increase in applications for de novos is a positive sign of a healthy and growing economy.
What does that mean for compliance officers and existing community banks? There may be increased competition, and even a changing risk profile if a new bank opens in your area. But competition is a good thing; it makes everyone better and provides more options for the borrowing public.
We'll keep an eye on this potential growth throughout the year and report any trends we see. In the meantime, we're ready to help you achieve your compliance and growth goals for 2017 and beyond.
Additional Reading:
Topics: Fair Lending, Banks, Lending Compliance, Nfairlending, Product Insight, Credit Unions, Compliance