CFPB's 10th UDAAP Consent Order Provides 3 Key Lessons
Posted by
Kinsey Sullivan
on Jul 30, 2015 8:33:04 AM
On July 21, the CFPB ordered Citibank to pay $700 million to consumers for UDAAP violations related to illegal credit card actions. Here are some of the UDAAP tripwires highlighted by this enforcement action.
Last week, the CFPB announced that Citibank will have to pay $700 million in consumer relief to approximately 7 million consumers for multiple illegal credit card add-on products and services.
A Citibank subsidiary also charged deceptive expedited payment fees to about 1.8 million accounts. For this, Citibank and its subsidiaries will pay $35 million to the CFPB's Civil Penalty Fund, and $35 million to the OCC.
"The case is one of the largest enforcement actions announced by the CFPB since it was created by the 2010 Dodd-Frank financial law."

- Wall Street Journal, "Citigroup to Pay $770 Million Over Credit Card Add-Ons"
In addition to these payments, Citibank is required to repay consumers, end unfair billing practices where consumers pay for a product yet don't receive the benefits, and stop engaging in illegal practices in marketing add-on products until it submits a plan to the CFPB, according to the consent order.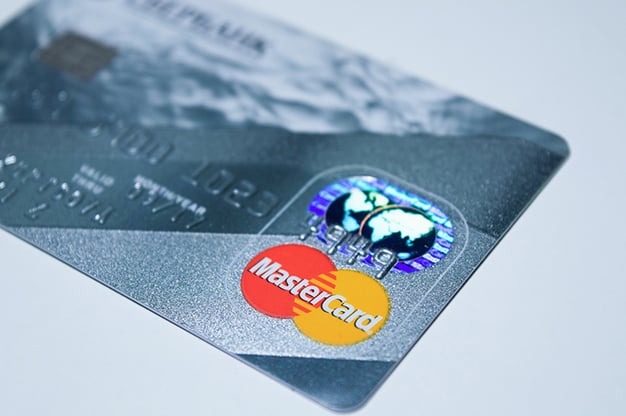 "In our four years, this is the tenth action we've taken against companies in this space for deceiving consumers," said CFPB Director Richard Cordray. "We will remain on the lookout for similar conduct and will address it as we find it."
The consent order highlighted deceptive marketing, unfair billing practices and deceptive collection practices as some of the key areas of risk. We'll share more details on these areas of focus and key tripwires below.
Deceptive Marketing in UDAAP Compliance
One area of focus in this consent order was allegedly deceptive marketing. This included:
Misrepresenting or omitting details about costs and fees for coverage.

Telemarketers allegedly offered a free 30-day trial period in some scripts, although Citibank may not have intended to honor it. During the 30-day trial, Citibank still charged consumers.

In some cases, consumers were not told that they would need to cancel the product before the 30 days ended in order to avoid a fee.

Some consumers were also told that they could avoid the fee by paying off the balance by the due date, when in reality, they needed to pay it before the end of the billing cycle.

Misrepresenting or omitting details about the benefits of some products.

Citibank claimed that a fraud alert service would provide alerts about fraudulent purchases, while the product only provided alerts to changes in the credit file of the major reporting companies. The service wasn't provided at the individual transaction level.

The credit score benefit was not generated by all of the three major credit reporting companies, but rather, by a third-party vendor.

Illegal practices in the enrollment process.

Telemarketers allegedly used leading questions to get billing authorizations from consumers for some products, and enrolled consumers without authorization or my misconstruing ambiguous responses during calls as permission for enrollment and charging for the products.

Misrepresenting or omitting information about eligibility for coverage.

In some cases, when consumers shared information that would make them ineligible for certain benefits, Citibank allegedly neglected to inform them they were not eligible for the benefits, and enrolled them in the products anyway.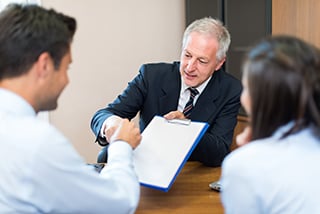 Lesson 1: When marketing, make sure that the product is clearly defined, the benefits and criteria for eligibility are comprehensively detailed, and any associated costs are explained. This goes for all communication channels, including telemarketing, online enrollment, "point-of-sale" application and enrollment at retailers, or even when enrolled consumers call in to cancel.
Unfair Billing Practices
Another area of focus in this consent order was allegedly unfair billing practices. Below are some of the allegations:
Charging consumers for benefits they didn't receive.

Citibank allegedly charged consumers whose authorizations were not valid or who couldn't get the credit monitoring or other benefits. Citibank charged consumers for these products and services they didn't receive.

Failing to provide promised product benefits.

In some instances, consumers may have believed their credit was being monitored for fraud or identity theft, when these services were either not being performed or only partially.
Lesson 2: In order to enroll consumers in a product or service, financial institutions need explicit authorization and permission. Without it, you may be exposed to a UDAAP violation. In addition, financial institutions need to be very clear about the benefits of every product, and be certain to provide those benefits offered.
Deceptive Collection Practices
Finally, allegedly deceptive collection practices were noted in this consent order. Below are some additional details from the consent order:
Charging unclear or misleading fees.

When collecting payment on late retailer-affiliated credit card accounts, Citibank offered the option to pay by phone using a checking account. With this option, the payment would post on the same day. Consumers were charged a $14.95 fee for this expedited payment process, which was misrepresented as a processing fee. In their collection practices, Citibank failed to share other no-cost payment options. In most cases, this expedited, same-day fee was not in the best interest of the customer.
Lesson 3: All fees must be accurately identified and easy for consumers to understand. Consumers need to be made aware of all options, even no-cost options. Failing to provide enough information can lead to a UDAAP violation, just as providing incorrect information can.
Citi said in a recent statement that the products in the agreements had been discontinued, and more than 2 million consumers have already received their relief checks, according to the Washington Post. These restitution will count towards the required relief payments, according to the consent order.
Ncontracts Viewpoint: The regulators are scrutinizing the marketing and administration of add-on products and services. When communicating with consumers, it's imperative that financial institutions are clear, straightforward, and honest. Any misrepresentation, intentional or unintentional, or omission regarding add-on products and practices could trigger regulatory review and costly fines.
Read More:
Topics: Nrisk, Lending Compliance, Risk, Product Insight, Mortgage Lenders, CFPB, Regulatory Compliance Management,