CFPB Alert: Guidance on Preauthorized Debit Transactions
Posted by
Michael Berman
on Dec 1, 2015 2:15:26 PM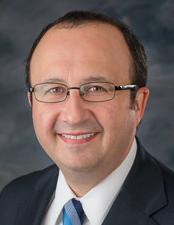 Right before the Thanksgiving holiday, the CFPB released a compliance bulletin reminding financial organizations of their responsibilities and obligations to consumers under the Electronic Funds Transfer Act (EFTA) Regulation E.
The following items stand out as some of the reasons why the CFPB issued the bulletin:
Financial institutions must provide consumers with a notice of terms regarding the preauthorization of EFTs from their accounts.
The CFPB found instances where the notice of preauthorization EFT terms given to consumers by certain financial institutions did not fully comply with some stipulations of Regulation E.
Some of the EFT preauthorization notices did not include vital information about recurring preauthorized EFTs, and the amounts and timing of payments agreed to by the consumer.
Financial institutions may opt to provide two copies of the preauthorization confirmation form to their customers – one to sign and return and one to keep. This method is in compliance with the regulation. It is important to note: simply making a copy of a consumer's authorization upon request does not satisfy the requirements of Regulation E.
Financial institutions are allowed to obtain consumer preauthorization digitally or by phone, but only in accordance with the E-sign Act.
The CFPB compliance bulletin is only five pages long but filled with information financial institutions need to remain compliant with the EFTA Regulation E. It also provides a summary of the current law, includes findings, and presents the CFPB's expectations for ensuring compliance with current consumer financial law.
We highly recommend reading the bulletin and verifying your organization is following proper procedure before obtaining preauthorization for EFTs from your customers and performing their first transactions.
Topics: Risk & Compliance, Integrated Risk Blog