Can Improving the Customer Experience Aid Risk Management?
Posted by
Michael Berman
on Apr 4, 2018 9:05:54 AM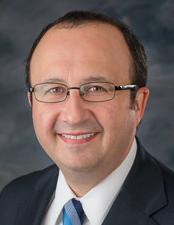 Banks are on a quest to improve the customer experience. A new study of 80 North American bank operations leaders by Accenture found that 74 percent believe the customer experience is one of their banks' greatest strategic priorities.
Number two on the list: Fraud and risk management (70 percent of respondents).
Why not do both at the same time? About half of survey participants predict bank operations' "primary role in three years as achieving straight-through processing through digital technologies and fully harnessing the potential of customer and transaction data residing in operational systems."
Most people look at this goal and see benefits to customers, like real-time tracking of mortgage applications. I see improved or even real-time tracking of risk indicators.
Financial institutions have so much data, but much of it is siloed and under-utilized. That's not just my opinion. Over two thirds of survey respondents believed their bank's operations had "trapped value (data and/or capabilities)" that they weren't leveraging.
The idea of harnessing this data gets the risk manager in me and other risk managers excited. Technologies that increase the amount of current or real-time data available provide huge opportunities for fraud and risk management, providing more timely indicators of problems and opportunities. The key is to use these tools to release trapped data and be attuned to the ways it can help your institution make better decisions.
Among the technologies banks are adopting are cloud-based applications (currently used by about half with another 27 percent looking to adopt in the next year); artificial intelligence (used by 22 percent with 33 percent looking to adopt in the next year); and robotic process automation (16 percent now and 33 planning to adopt).
As your institution looks for ways to improve the customer experience using new technologies, think about what kind of data and data collection those technologies can provide and how that information can be used in a risk management capacity.
Topics: Risk & Compliance, Integrated Risk Blog