Recent Fair Lending Settlement and Community Banks: 3 Conclusions
Posted by
Andy Barksdale
on Feb 26, 2013 2:59:00 PM
On February 19th, 2013, the Justice Department announced that Texas Champion Bank of Alice, Texas, will establish uniform pricing policies, conduct employee training and pay $700,000 as part of a settlement to resolve allegations that it engaged in a pattern or practice of discrimination on the basis of national origin. According to the complaint, "the bank's policy or practice of giving its employees broad subjective discretion in handling every aspect of the unsecured consumer loan transaction has had a detrimental impact on Hispanic borrowers compared to similarly situated non-Hispanic borrowers and is not justified by business necessity or legitimate business interests."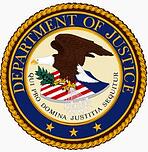 The United States' complaint alleges that Texas Champion charged higher prices in unsecured consumer loans made to Hispanic borrowers in comparison to white borrowers with similar credit and risk profiles (a violation of the Equal Credit Opportunity Act). Texas Champion denies the allegations that it engaged in national origin discrimination. The United States and Texas Champion entered into the settlement to resolve the claims asserted by the United States in order to avoid the risks and burdens of litigation.
The lawsuit originated from a 2010 referral by the Federal Deposit Insurance Corporation (FDIC) to the Justice Department's Civil Rights Division. Based on analysis of the average rates of interest that the Bank charged on unsecured consumer loans made between February 1, 2009 and January 21, 2010, the FDIC found reason to believe that Texas Champion had engaged in a pattern or practice of discrimination on the basis of national origin against Hispanic borrowers. The complaint stated that the rates were 123 basis points higher, on average, than the rates charged to similarly situated non-Hispanic borrowers.
"The complaint filed today demonstrates that the Civil Rights Division is committed to fair lending enforcement across the entire spectrum of credit markets," said Thomas E. Perez, Assistant Attorney General for the Justice Department's Civil Rights Division. "We commend Texas Champion for working cooperatively with the Justice Department in reaching an appropriate resolution of this case."
Under the settlement, Texas Champion will do the following:
pay $700,000 to approximately 2,000 Hispanic victims of discrimination,
monitor its loans for potential disparities based on national origin,
provide equal credit opportunity training to its employees
revise its pricing policies to ensure that the price charged for its loans is set in a non-discriminatory manner consistent with the requirements of ECOA.
The agreement also prohibits the bank from discriminating on the basis of national origin in any aspect of a credit transaction.
The Bottom Line - From our vantage point, there are three things worth noting about this settlement:
Community Bank Size – this is a community bank with assets under $350m. The smaller asset size confirms Washington's commitment to analyzing and reviewing fair lending data and practices.
Consumer Data – HMDA is usually the source data for the analysis. In this case, the examiners focused on unsecured consumer credit.
Broad Discretion – Loan officers were given general, non-exclusive list of factors for loan officers to consider when setting rates. The Credit Policy and Procedures Guide stated that the list of factors (e.g. money market conditions, competitive lending practices, term of loan) was a "broad guide" for loan officers, and that "ultimate responsibility" for credit decisions rested with the individual officers.
Time and time again, we see the the "Killer D's" - Disparities and Discretion driving settlement activity.
The best way to proactively manage a financial institution's concern regarding disparities is to statistically analyze your data. Click here to get a free fair lending report to help you analyze your lending performance. Hundreds of banks trust TRUPOINT Partners to analyze and interpret your consumer lending data.
Read More:
Topics: Fair Lending, Banks, Nrisk, Lending Compliance, Risk, Nfairlending, Product Insight