5 Regulatory Compliance Priorities for 2016 and Beyond
Posted by
Trey Sullivan
on Jan 6, 2016 9:30:00 AM
The new year is here! In your preparations for an excellent 2016, make sure to focus on the right areas of compliance. Here are a few key areas to prioritize, based on our observations.
2016 is here, and with it, a chance to take a fresh look at priorities, goals and focal points.
T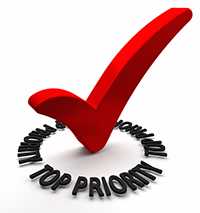 he key to setting effective and realistic compliance goals is understanding not only your institution, but the regulatory environment. Specifically, that means you need to understand:
Key compliance regulations, and how they relate to your institution;

Your institution's history, including any past regulatory guidance;

Existing programs, policies and procedures, and any risks they present;

The story your data tells, and any red flags that data analysis may raise; and

Regulator priorities and areas of focus, especially in exams.
As always, you don't need to know absolutely everything, but you do need to know where to find more info when and if you need it. In this post, we'll be helping with the last bullet point by sharing current and likely regulatory priorities for 2016 and beyond!
We've synthesized regulatory guidance, industry news, and personal observations to identify these areas of focus. These are the 5 compliance topics we expect the regulators to prioritize in 2016:
1. Fair Lending
Consumer compliance, particularly Fair Lending, continues to be a priority for regulators. This can be correlated in part to the rise of the Consumer Financial Protection Bureau as a leading regulatory agency. Over the years, the CFPB has consistently spent nearly a third of their budget on "Supervising, Enforcement and Fair Lending," which totalled approximately $175 million in 2015.
In Fair Lending, loan officer compensation is expected to be a key focal point through regulatory exams in 2016. Calvin Hagins, the CFPB's Deputy Assistant Director for origination, indicated that the CFPB will spend significant time reviewing loan officer compensation schemes (Reg Z) in every exam, at every institution. [Read Also: Beware Fair Lending Risk in Loan Officer Compensation Schemes]
Also, HMDA Plus will go into effect in 2018, meaning that they will soon need to report HMDA Plus data fields. Now is the right time to start updating HMDA data collection policies.
2. Redlining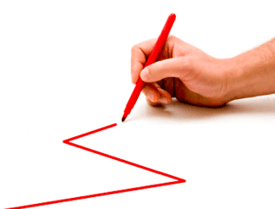 Redlining captured headlines throughout 2015, in part due to a series of high-profile consent orders related to both CRA (Community Reinvestment Act) and Fair Lending compliance. We expect that Redlining will continue to be a focal point in 2016.
"Based on what is on my docket right now, stay tuned," said Steven Rosenbaum, Chief of Housing and Civil Enforcement in the DOJ's Civil Rights division, of redlining at a conference in September.
At the same conference, Patrice Ficklin, head of the CFPB's Fair Lending division, said that consumer complaints will factor into which individual institutions are examined for Redlining violations.
The CFPB and the DOJ have open redlining cases, both joint and individual, they added.
[Free Download: Understand Your Redlining Risk in 3 Simple Steps]
3. UDAAP
Recent high-dollar settlements indicate that regulators are taking UDAAP violations very seriously. The $27 million settlement with PayPal showed that the CFPB is willing to take on major corporations with UDAAP violations. A more recent settlement with the Bancorp Bank relating to their prepaid card program resulted in a $3 million civil money penalty and $1.3 million in restitutions.
While UDAAP enforcement is still relatively new, it's clear that regulators are ready, willing and able to prioritize it in 2016.
4. Regulatory Attention on Nonbank Lenders
As the market has shifted in the wake of the crisis, regulatory attention has changed; this is true for FHA loans in particular.
In 2012, nonbank lenders had approximately 27 percent of the market share for FHA-backed home-purchase loans and large banks had 65 percent. In 2015, those numbers had nearly flipped - nonbanks accounted for 69 percent and large banks for 24 percent. That shift is one reason why nonbank lenders are expected to garner more scrutiny.
In addition, recent scandals related to manufactured housing lenders may also indicate an area of increasing regulatory attention.
5. BSA/AML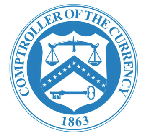 Like Fair Lending, BSA/AML is one area of compliance that consistently garners regulatory focus. In particular, the OCC listed BSA/AML as a key area of focus in its 2016 Operating Plan as a Large and Mid-Size Bank Supervision priority.
The OCC will be evaluating how well the program and controls respond to sophisticated money-laundering schemes, the pace of change, and general money laundering and terrorism-related threats.
Recent BSA-related updates, like the state of New York's new BSA/AML proposal, which would increase requirements for financial institutions, and FinCEN's recent enforcement action, show that the OCC isn't the only regulator focused on BSA/AML.
TRUPOINT Viewpoint: As you set your compliance goals for 2016, remember these five regulatory priorities. These are the areas of compliance that have attracted attention last year, and are likely to attract even more in 2016.
If you're interested in assessing and managing your compliance risk, know that many institutions consider risk assessments a valuable place to start. To learn more about risk assessments, just click here and we'll be in touch with more resources!
Read More:
Topics: CRA, Fair Lending, Ncomply, Lending Compliance, Nfairlending, Product Insight, Compliance