3 Ways Automation Can Streamline Audit Management Programs
Posted by
Michael Berman
on Jan 12, 2021 6:00:00 AM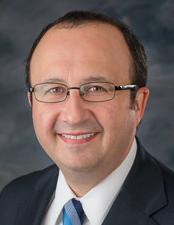 An auditor's job is never done—as soon as one audit is completed, the next one begins. While there's not much an auditor at a bank, credit union, or other financial services company can do to decrease the number of audits that need to be done, it is possible to free up time by streamlining the audit management program with automation.
By nature of their job, auditors tend to be organized. They have plans, methods, and systems. The problem arises when these solutions depend on manual processes, including email, spreadsheets, Word documents, and other assorted documents.
However, life conspires to interrupt the auditor. Emails, meetings, and other requests have a way of disrupting processes—which can make it hard to follow manual processes consistently. Was the most recent version of that document uploaded before you got that email from the CEO asking you to put together a quick report for the board? Did you flag all the emails you needed to review? What exactly did you do update the spreadsheet you were working on before you ditched out of it to attend a meeting?
Like the parent who hasn't sat down for a warm, uninterrupted meal in ages, it's hard for auditors to sit down and focus on the task at hand without something else coming up.
Those interruptions aren't going anywhere, so the audit management program needs to adapt to these circumstances. The best way to do this is through automation.
Using automation to streamline audit management programs
Here are three ways automation can streamline audit management programs at financial institutions:
Ease exam prep. The audit universe is full of work papers—and examiners want to see them. When audit work papers are stored centrally with the ability to track processes, it's easy to demonstrate your institution's audit history and status tracking. With an automated audit management program, it takes just a few clicks to pull up the most current version of any documents or reports examiners request. It means never having to scramble to collect documents.


Increase flexibility with organized workflows and work product. Audits require collaboration. What happens when management adds audits that weren't already planned for or if a key employee is out sick or leaves the institution? An automated audit management program makes it easy to pick up where others left off.
Automate audit report generation. What do you do when you're done conducting all your auditing and testing? If you're like most auditors, you spend hours typing up a report highlighting all of your findings. You then reference and cross-reference all the documents you created to communicate a clear picture of what the board and management need to know.
Automating report generation with an audit management system can save an auditor hours of time when it comes to reporting. With a few clicks of a button, auditors can generate thorough, attractive, on-point board reports that convey all the key points. Rather than worry that a key point was overlooked, auditors can be confident that all the work papers in the system were leveraged in reporting. Instead of wasting time trying to craft eye-catching charts and graphs, auditors can focus on auditing—instead of graphic design.
This frees up auditors to move on to planning and executing the next audit.
Don't let manual processes limit the success of your institution's audit function. Automate your audit management program.
Topics: Risk & Compliance, Integrated Risk Blog, Audits & Findings,