25 Revealing Stats Every Banker Needs To Know to Succeed in 2017
Posted by
Kinsey Sullivan
on Oct 20, 2016 7:49:30 AM
Banking has changed dramatically in the last few years. Every banker needs to know these 25 statistics in order to adapt, survive and thrive in 2017.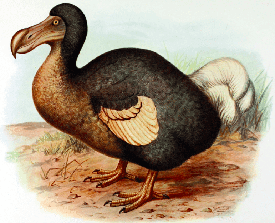 Dodo birds became extinct in the 17th century. Why? They couldn't survive with the new technological advances that had been introduced to its world.
Banks are not as different from the dodo bird as we might like to believe. Since 2010, only 2 de novo banks have opened. During the same time, approximately 1,500 have closed or merged.
Banking today is dramatically different than it was even five years ago. Think of the changes: the financial crisis, online banking, mobile banking apps, full-service ATMs, digital check deposits, the Consumer Financial Protection Bureau, Fair Lending scrutiny, the resurgence of Redlining, mystery shopping and Millennials are just a few. How will your bank adapt to the changes?
In order to survive in 2017 and beyond, banks will need to evolve to their changing environment.
Here are 25 statistics that illustrate just how much banking has changed, and a few tips for how to stay competitive in this new banking environment.
1. If their primary bank closed their local branch, 81% of consumers

would not

switch banks.
So how would consumers today respond to the closure of their local branch? Well, 43 percent would use another branch location of their primary bank. Eleven percent would not have a reaction as they don't use the branch at their primary bank. A combined 16 percent would increase their use of digital channels such as online banking or mobile apps, or ATMs. In contrast, when asked the same question in 2013, 48 percent of consumers said they would switch banks.
2. 38% of consumers rank "good online banking services" as the top reason they stay with their bank.
In order to stay competitive, your bank needs to offer online banking and ideally, a mobile app. These are wonderful ways to stay in touch with your customers and attract new customers. However, since this is so important to consumers, it's essential that your digital banking channels are easy-to-use and reliable.
Millennials aren't the only ones using digital channels! More than 40% of consumers aged 55 and up prefer to bank online, versus approximately 30% who prefer to bank at the branch.
4. In 2020, 66% of consumers expect to use the branch as often as or more than they do today.
Consumers still view bank branches as essential, even if their use has changed. The purpose of the branch in the banking relationship needs to evolve to meet consumers' needs and attract new customers. Let Blockbuster be a warning; banks should reimagine their branch network in order to survive amid disruption.
[Free White Paper: Embrace the Branch Network Strategy Revolution!]
5. More adults are focused on using their mobile devices to manage their finances than their fitness.
62 percent of adults use their phones to manage their finances, via checking account balances and budgets, than to track their fitness (i.e. exercise, step counting, calorie tracking and heart rate monitoring). At the very least, this proves that most consumers are ready, willing and able to use their mobile devices as part of their financial management.
6. In fact, more than 54% of consumers use a mobile banking app.
This becomes even more dramatic for millennials - more than 75% of millennials use a mobile banking app. In addition, women are slightly more likely than men to use a mobile app (56% to 52%).
7. More than 35% of consumers who use a mobile banking app will check it once a day (or more).
Consumers are engaging with bank brands via mobile apps very regularly. Of consumers that have a mobile banking app, 35 percent will use it once a day or more. Millennials are the most likely to check frequently - 45 percent of millennials report using a mobile app once a day or more. More than 84% of consumers will use their mobile app at least once a week.
It is the rare consumer that would visit a bank branch more than once a day - even years ago! Mobile apps are an incredible way for banks to connect with consumers and strengthen those relationships.
8. More than 40% of consumers said that constant access to their finances via an app reduced their stress.
The fact is that people like to be able to check on their account balances and have a sense of control over where their money is, and where it's going. While this statistic relates specifically to the app, it's likely that it would also apply to online banking via a website or a desktop app.
9. In 2015, Millennials overtook Baby Boomers as the largest living generation, and banks need to consider how to connect with them.
Millennials spend more than $600 billion every year, and will continue to be increasingly significant for banks. They are also the most likely demographic to say that they will stay with their current provider if the online services are good.
10. 18% of Millennials switched their primary bank in the past year.
This demographic is the most likely to switch banks. Only 10 percent of customers age 35-54, and only 3 percent of people 55 and up, switched their primary bank in the same time period. Community banks tend to be the winners in these transitions, earning 5% of the migration, followed by credit unions at 3 percent.
Combine that with the fact that millennials are more likely to value digital banking services, and it becomes clear that smaller banks can continue to win by providing quality online and mobile banking channels. The best banks will consider how to develop a seamless branded omni-channel experience via the mobile app, online banking, and even digital options within the branch.
11. More than 50% of consumers would consider using a peer-to-peer money transfer service from their bank; of that number, 7% already are.
Many consumers would consider using a peer-to-peer service if it were offered by their bank. Other apps that offer this service already exist, such as Venmo. However, banks already have earned consumers' trust, so this is another opportunity to deepen the relationship.
12. Banks will be challenged to reframe their relationship with consumers, as 79% view their relationship with their bank as "transactional".
When consumers connect with their banks, many think of transactions like depositing checks, withdrawing money, changing cash to foreign currency, and checking their balances. Most transactions can now happen via digital channels, which is contributing to the changing foot traffic within the bank branches. This is a persistent challenge for banks, who struggle to connect with customers as a valued financial partner.
13. 41% of consumers still apply for more complex products, such as mortgages and personal loans, in the branch.
While consumers tend to prefer conducting research on products online, more than 40% of consumers prefer to complete applications for complex products, like mortgages and personal loans, in the branch. However, more than 60% of new credit card accounts are opened digitally.
Banks will need to continue to find a balance between developing valuable digital channels and enhancing the consumer experience online with continuing to provide excellent service in the branch.
Branch networks, as they are currently structured, are very expensive for banks, but are also responsible for much of the new business. That's why it's so important to consider optimizing your branch network in order to reduce costs and encourage sales!
[Free Download: 5 Questions Every CEO Should Ask About Their Branch Network!]
15. More than a third of community banks cite regulatory and legislative pressure as the largest barrier to significant growth.
In the wake of the financial crisis, and ensuing deluge of legislation and increased scrutiny, growth has been difficult. Approximately 32% of community banks reported that regulatory and legislative pressure are their largest barriers to significant growth. The largest drivers of compliance costs? You guessed it: AML, Fair Lending and consumer protection.
16. The DOJ has received at least 119 Fair Lending referrals since 2010. To compare, they only received 30 referrals between 2001 and 2008.
The level of regulatory scrutiny has increased dramatically since the financial crisis. The DOJ has received at least 119 Fair Lending referrals since 2010, which is approximately quadruple the number they received between 2001 and 2008. Banks need to focus on Fair Lending compliance - the regulators are!
17. Regulators have issued more than $40M in Redlining-related fines, settlements and enforcement actions since Q2 2015.
Redlining is a hot topic, as we've seen in recent news. Earlier this month, Redlining dominated the Interagency Fair Lending Hot Topics webinar, consuming more than half of the 90-min. session. The regulators also indicated that we can expect more Redlining-related enforcement actions in the future.
[Free eBrief: How to Identify Your Redlining Risk]
18. More than two-thirds of financial institutions expect to spend more on compliance next year.
In particular, approximately 62% of financial institutions in the U.S. expect to spend more on senior compliance staff than they did last year. A scarcity of skilled compliance professionals is forcing some banks to focus on developing their existing staff, rather than hiring new senior staff.
19. Approximately 60% of financial institutions expect the personal responsibility of compliance officers to increase.
While this is still an emerging trend, regulators and industry experts are warning compliance officers that they can be held personally responsible for compliance risks. The Board and Senior Management can also be held personally responsible. The regulators already had this authority, but industry experts expect them to exercise it more.
20. 63% of financial institutions in the U.S. expect that their compliance team budgets will increase in the next year.
While budget remains a major constraint for compliance officers, most institutions do expect those budgets to increase in the future. However, this may make already slim profit margins (particularly for community banks) slimmer. This means that any efficiencies, any cost savings, would be valuable.
Some banks are re-evaluating their branch network in order to identify opportunities to increase efficiency, reduce redundancy, even close or relocate branches, all while maintaining compliance.
Some financial institutions have said that regulatory pressure and the burden of compliance have contributed to the consolidation. Amid this consolidation, it seems that almost every bank is either a buyer or a seller. If you're involved with M&A activity, be sure to consider the compliance impact of such a merger, as well as any opportunities to gain efficiencies and leverage the benefits of combining branch networks.
22. Compliance costs community banks approximately $4.5 billion, or 22% of net income, annually.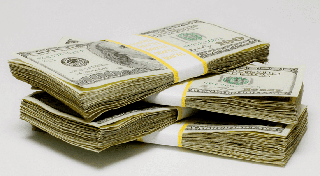 These costs include personnel, data processing, legal, accounting and auditing, and consulting expenses. That means that approximatly a fifth of a community bank's net income will be spent on compliance. Given the cost, compliance management should ensure that their compliance software and solutions providers are valuable, make their lives easier and reducing their institution's risk.
23. Approximately 80% of community banks nationwide have more than one branch.
Branches are essential not only to growing a bank's market share, but also to helping examiners establish how to evaluate them. When developing your REMA (Reasonably Expected Market Area, used for Fair Lending) or your CRA Assessment Area, examiners will consider your branch network.
24. Less than 1% of community banks nationwide believe that they will face less competition next year.
Approximately 45% of community banks reported that they believe they will face more competition next year, with another 16% saying they believe that they will face significantly more pressure. The remaining 38% believe that they will face approximately the same amount of competition.
Of the banks surveyed, 64% expect competition to come from community banks with less than $10 billion in assets, while another 44% expect pressure from regional banks ($10-50B), and almost 48% expected pressure from credit unions (they were allowed to choose more than one).
25. The net income of community banks increased 28% in Q4 2014.
Community banks with less than $10B in assets outperformed other types of financial institution in 2014, with the net income increasing 28% in Q4 2014. This success may be contributing to the increased competition, but is nevertheless a hopeful sign for the future.
TRUPOINT Viewpoint: The banking landscape has changed dramatically... and will continue to change in the future. In order to survive the changes, banks need to adapt.
In particular, banks will need to consider how they serve their consumers digitally and in branches, how digital delivery channels and other factors influence their branch network, manage risk and make compliance more efficient.
Here are some key questions you can ask yourself to learn more about your branch network. While it's geared to CEOs, it will be valuable for any banker.
Just click the link at the right to get it!
Sources:
Topics: Fair Lending, Banks, Ncomply, Lending Compliance, Nfairlending, Product Insight, Compliance