How Are You Coping with a Growing Vendor List?
Posted by
Michael Berman
on Jun 30, 2017 12:15:41 PM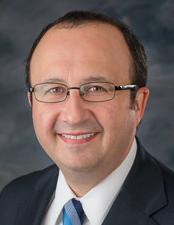 If you feel like your vendor list is growing and growing, you're not imagining it.
While establishing the inherent risk of all vendors or third parties is needed, many financial institutions struggle with their inherent risk assessment. Consider marketplace lenders. Earlier this year the OCC made clear that "companies engaged in Internet-based lending businesses (other than payday lending)" are considered third-party vendors that pose risks to financial institutions.
Meanwhile, FIs find themselves depending on more and more vendors. Just look at appraisers. In May the FDIC, Federal Reserve, OCC and NCUA put out a joint advisory reminding institutions that temporary practice permits and temporary waivers are available to deal with an appraiser shortage. These temporary appraisers are subject to on-boarding and due diligence procedures just as with any other vendor.

As your FI takes on new partners, even temporary ones, don't lose sight of the fact that these companies and individuals are vendors and need to be treated appropriately. This is especially true of companies that have access to sensitive customer information or introduce other risk.
If your current vendor management approach isn't organized, scalable and ready to seamlessly integrate these new parties, start looking for a better solution now before your vendor list grows more unwieldy.
Topics: Risk & Compliance, Integrated Risk Blog