Beach Bummed: How One Construction Crew Ruined the Summer Season
Posted by
Michael Berman
on Aug 3, 2017 4:23:58 PM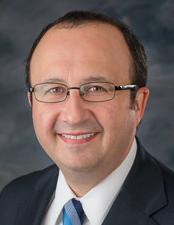 The word disaster conjures up images of tornadoes, hurricanes, and terrorist attacks, but sometimes it starts with a construction crew.
That's what the people of Ocracoke and Hatteras islands in North Carolina learned last month when workers building a new bridge drove a steel casing into a transmission cable, cutting power to the island. Power was immediately cut to the entire island, located in North Carolina's idyllic Outer Banks. With generator power limited, more than 10,000 tourists were forced to evacuate Ocracoke at the peak of the tourist season while vendors and residents in the small fishing communities watched ice cream melt and food spoil.
A permanent fix could take anywhere from days to weeks, leaving residents with intermittent power from generators. Business owners are in a lurch. It's a logistical nightmare and an economic disaster.
The outage came as a huge shock to everyone on the islands on an otherwise perfect sunny beach day. Islanders have plans to deal with anticipated flooding, power outages, and other known events caused by hurricanes. For instance, hurricanes have washed out the only bridge in Hatteras in 2011, 2003 and 1990, making it a rare, but not entirely unexpected event.

We can only hope that elements of the back-up and disaster plans designed for hurricanes were able to be applied to this event, guiding government agencies and businesses as they scramble to get things back to normal.
It's a reminder that we never know when disaster might strike or what form it will take. That's why every financial institution needs a business continuity resiliency plan. Your business continuity plan outlines the steps to help your organization recover quickly and get back to work serving your community, and also helps you avoid compounding the initial incident with unforeseen costs and confusion.
When was the last time you analyzed and tested your business continuity plan—or the plans of critical vendors? Prepare for the unexpected with regular business continuity planning efforts. You never know what might happen.
UPDATE: Beginning Friday, August 4 at 12:00 p.m. there will be unrestricted access to Hatteras Island. As crews continue energizing circuits on the island with the repaired transmission line, Cape Hatteras Electric Cooperative (CHEC) has assured local officials that reliable and adequate power will be available to enable the return of visitors on Friday afternoon.
Topics: Risk & Compliance, Integrated Risk Blog