EMV chips are here. Are you ready?
Posted by
Michael Berman
on Nov 17, 2015 9:04:39 AM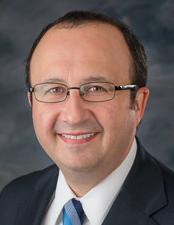 Financial institutions need to prepare for the EMV chip mandates. Specifically, equipment and operational requirements, parameters, controls and procedures that support the implementation of the EMV program. FI's will also need to engage applicable vendors and providers to map out a potential plan that could include outsourcing card production currently done in-house.
Other necessary task list items for implementing the EMV chip cards include issuance strategies for cardholders to travel internationally, determine re-issue cycles and educate consumers about the use and benefits of this new technology.
The switch from magnetic swipe cards to EMV chip cards can be quite daunting. Given the number of tasks involved and related regulatory standards applicable to this massive rollout, successful integration of chip card issuance and terminal integration is key. According to the latest figures from VISA and Digital Transactions News, only 18% of VISA-branded credit, debit, and prepaid cards have been issued with the EMV chip and only 295,000 of the 8 million card-accepting locations in the US are equipped with chip-reading technology POS's.
The legal community is having a field day with this one, folks! Brand card accountants argue that since there's about $4 billion plus in card fraud annually, and since FI's have had more than three years since the announcement of liability shift dates, merchants, and card issuers are testing the seriousness of offloading fraud costs to the consumer side. On the FI side, delays in implementation could result in hefty penalties and lost revenues.
Provider of financial services technology solutions, FISERV Inc., and a critical vendor for many FI's has taken steps to educate and market a program to help prepare its clients and their cardholders for the EMV transition. Although consumer awareness has doubled (now 31%) according to a FISERV poll, almost a third still do not understand the benefits of this new card technology. Recall similar techno transitions in the audio/video medium: 8 track, cassette, VHS, CD, digital – this spans for decades. The EMV rollout has a 3-year history, not decades, and is mandatory!
In a 2013 QSR Magazine article titled Are you Ready for EMV? author Kevin Hardy predicted a major change in the behavior of POS's and FI's. Everyone has to adapt since EMV compliance is mandatory. The good news is that the shift from magnetic stripe cards to EMV chip cards is a transition that offers tighter security and ultimately less fraud. Besides, everyone else in the world is accepting the EMV chip cards except Antarctica; the US must too! Improved data security through the use of EMV chip cards will save money and cyber headaches!
If you're a bank or credit union with any questions about the implementation of your EMV cards and related vendor management, contact us.
Topics: Risk & Compliance, Integrated Risk Blog