The BSA/AML Compliance Pep Talk You Need
Posted by
Michael Berman
on Sep 26, 2017 11:04:19 AM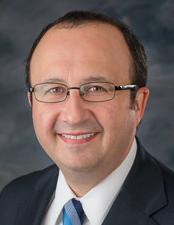 Do you ever wonder what happens to all those SAR reports you file? You spend so much time complying with BSA/AML regulations, you wonder if it really makes a difference.
You're not alone. Even Treasury Secretary Steven Mnunchin wondered about them when he was a banker. "We always thought they went into a big black hole and wondered if anything happened with them," he told lawmakers during a House Financial Services Committee hearing in July.
He went on to say that "the first thing I did when I got here I asked that question," and that those reports are being used effectively.
The Report that Launched a Huge Investigation
In fact, sometimes a single observant institution can be the starting point for a huge investigation.
That's exactly what happened in the case of one financial institution that reported a pattern of suspicious cash deposits that it suspected was related to illegal marijuana sales, according to FinCEN. The agency highlighted the case as part of its 2017 awards program for law enforcement agencies that successfully use BSA reports in their criminal investigations and prosecutions.
Digging into those and previous reports, investigators discovered the individuals involved in the cash deposits were linked to a larger criminal enterprise.
"The Special Investigations Unit initiated a criminal investigation, and the two parallel investigations led to the identification of expansive criminal organizations responsible for bringing large quantities of narcotics into the region, operating business fronts used to launder funds, weapons trafficking, bulk cash smuggling, and extensive gang activity, including murder. Over 100 individuals belonging to several different street and prison gangs were identified, ranging from leadership to low-level associates, along with residences and vehicles belonging to these individuals," according to FinCEN.
Police in New York ending up arresting 55 people and seized 16 firearms, 14 kilos of cocaine, 12 pounds of marijuana, 90 grams of crack cocaine, 153 grams of heroin, 75 oxycodone pills, $200,000 in cash, and several vehicles, the agency. And it all began with one financial institution.
Combining Powers
Of course, most reports aren't going to bring down a huge criminal enterprise. Law enforcement often depends on large volumes of sensitive financial data to identify and fight financial crimes. For example, an investigation based on an individual "structuring and excessive credit card charges identified by multiple financial institutions" lead to the discovery of "a shell company owned by a U.S. military official to conceal bribery payments he was receiving in exchange for helping the primary target win contracts." In the end, the perpetrators pled guilty conspiracy, money laundering and fraud charges, among others, and $12.3 million in assets was seized.
We can't say for sure what the future of BSA/AML regulation is under the Trump administration. During the same hearing, Mnuchin said, "I think the BSA/AML process should be reviewed. But whatever we ultimately do, I think it should be the same standards on small banks as big banks because if people are money laundering, whether they are going through a small bank or big bank there should be the same standards."
Your BSA/AML Compliance Efforts are Paying Off
While banks and credit unions will continue to face BSA/AML compliance, this substantial burden, which can be stressful and onerous at times, is making a difference.
Did you ever watch a TV show where fictional investigators pull up a database and find key information? No one talks about how that data gets there, but we both know where it comes from: people like you. Law enforcement couldn't do their job nearly as well without you and your institution's input. You are Batman's Alfred, providing the behind-the-scenes tools to make the flashier work of the Dark Knight possible.
So, the next time you're feeling a little overwhelmed by BSA, remember that though it may seem like a hassle, but the work you're doing may be laying the groundwork for investigations that help make the world a little safer.
Topics: Risk & Compliance, Integrated Risk Blog