Financial institutions are partnering with a growing number of vendors, fintechs, consultants and other third parties. These organizations can contribute to the success of your institution—but they also present risk. The regulatory agencies know this and prioritize third-party vendor management in exams.
What are examiners looking for in vendor management programs and what does your institution need to do to comply? This webinar will take you step-by-step through the vendor management lifecycle to give you the foundational knowledge of vendor management you need.
You'll come away with answers to questions including:
What's a third-party vendor?
What's a critical vendor?
How do you conduct a vendor risk assessment?
What do you need for vendor due diligence?
How do you monitor vendors so you know if they are doing what they promised?
What does a good vendor contract look like?
How do I know if my vendor management program meets regulatory expectations?
Whether you're new to vendor management or know someone who is, this webinar will help participants quickly grasp the basics of vendor management.
MODERATOR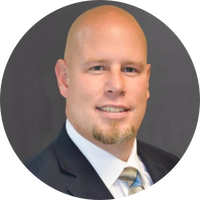 Michael Carpenter,CAMS, NCRM, NCCO
Risk Solutions Architect
Michael Carpenter comes to Ncontracts as a Solutions Architect after having built solid expertise in all facets of risk management throughout his 20-year career. He has built and run programs such as Board of Director training/reporting, BSA/AML, ID theft and red flags, information security, compliance management systems and more – making him an indispensable resource in helping bankers understand the need for third-party and risk management. Mr. Carpenter has worked in both small community financial institutions and larger institutions such as KeyBank and Chase Bank.