When Vendor Relationships Go Wrong
Posted by
Michael Berman
on Aug 24, 2016 10:02:26 AM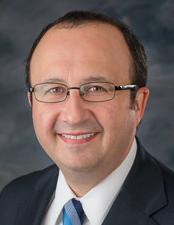 It's not every day a vendor sues its customer—especially when that customer is a credit union. But that's exactly what JMFA is doing in a $460,350 lawsuit against a $91 million California credit union.
The reason: The credit union was allegedly "secretly and illegally" using JMFA's overdraft protection product, according to an article by Peter Strozniak in Credit Union Times. The credit union denies wrongdoing, saying it paid another vendor for a similar product in 2012.
It's a legal case of he said, she said—one with valuable lessons for other financial institutions.
It all began in 2008 when the credit union signed an agreement to pay JMFA 27% of its increased NSF and overdraft income for use of its recommendations and software, the newspaper reports. But the credit union changed its mind around 2010 and never implemented the product, citing concerns over new regulations.
Now JMFA is suing, having discovered a $1.7 million increase in the credit union's NSF and overdraft income over past three years. By its calculations, it's owed 27 percent of the funds plus damages, the newspaper reports.
How will this suit turn out? It's hard to know. But there are two lessons every financial institution can take out of this mess.
Be careful how you treat your vendors. Financial institutions actively work to make sure vendors perform as promised—but FIs have obligations to vendors too. From payment to confidentiality agreements, an FI's performance should be part of a strong vendor management program. Never steal vendors' data, use products in an unauthorized way or renege on payments. It's not just good business and ethics—it's a regulatory and compliance issue.
Read contracts carefully. Sometimes an FI has to back out of an agreement—and that can have financial repercussions. Review contracts carefully to know the financial impact of cutting ties early—and if it could jeopardize your ability to work with different vendors in the future.
Keep your vendor relationships strong with good vendor management practices.
Topics: Risk & Compliance, Integrated Risk Blog