Everything is Bigger in Texas – Like BSA Fines
Posted by
Michael Berman
on Nov 29, 2017 1:26:26 PM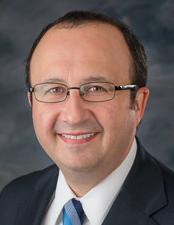 What's worse than a Bank Secrecy Act violation? Try a series of consent orders and civil money penalties for "willfully violating" BSA, including a $2 million penalty from FinCEN.
Last month FinCEN hit Lone Star National Bank in Pharr, Texas, with the penalty for failing to comply with the due diligence obligations for correspondent banking under section 213 of the USA PATRIOT Act. FinCEN says that from 2010 to 2014 Lone Star Bank "willfully violated" BSA program and reporting requirements by failing to establish and implement an adequate AML program, conduct required due diligence on a foreign correspondent account and report suspicious activity.
This latest action comes after previous consent orders from the OCC. In both 2012 and 2015 Lone Star entered into OCC consent orders related to its BSA/AML program. After the 2012 order, the OCC found continued deficiencies, which resulted in the 2015 order requiring the bank to pay a $1 million civil money penalty due to "identified BSA/AML deficiencies with the Bank's internal controls, independent audit, suspicious activity reporting, and foreign correspondent banking program."

What exactly happened?
Lone Star's failure to conduct proper due diligence allowed a large Mexican financial institution to bring $260 million into the U.S. over two years without having adequate controls to detect suspicious activity. As a result, the bank didn't know that the Mexican bank's president and owner paid civil money penalties to the U.S. Securities and Exchange Commission after an investigation into securities fraud, which should have impacted the risk rating. Lone Star also failed to investigate source of funds after the Mexican bank gave inconsistent stories. Lone Star didn't notice "suspicious patterns" in the correspondent bank's wire transfers or question why deposits were much higher than stated at account opening, FinCEN says.
"Lone Star plainly failed to ask obvious due diligence questions in connection with its foreign bank account relationship, and did not follow up on inconsistencies in answers to the questions that it did ask," said FinCEN Acting Director Jamal El-Hindi. "…The risks can indeed be managed, but not if they are ignored."
Lone Star has since revamped its BSA/AML program and the OCC terminated its consent order in July. And in a bit of good news, FinCEN is crediting the bank for its $1 million payment to the OCC. That brings the bill down to $1 million, but that's still no bargain. It would have been cheaper to have an effective BSA/AML program in place.
Topics: Banks, Nrisk, Risk, Product Insight, Risk & Compliance, Credit Unions