Giving the People What They Want: Michael Talks CMS and Integrating Customer Feedback at ABA Conference
Posted by
Michael Berman
on Jul 26, 2019 8:00:22 AM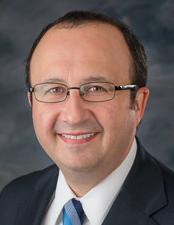 Is compliance a competitive advantage for banks and credit unions? It should be.
That's what I told Sam Lisker, who leads the business intelligence and innovation team within ABA's office of member engagement, in a podcast at the 2019 ABA Regulatory Compliance Conference in New Orleans.
The difference between banks, credit unions, and their fintech competitors is that banks and credit unions can not only transact business quickly, but they can do it in a compliant manner.
Knowing the regulations and being able to navigate them with relative ease should be a major advantage for banks and credit unions. Yet too many compliance officers are struggling to do more with less and are eager to find new resources and make a case to management for why they are worth the expense.
Even though compliance can be formulaic, that doesn't mean it's a check-the-box activity. Data analysis and analytics, team training, keeping up with regulatory change, and building a culture of compliance are all important elements of a compliance management system (CMS).
Meanwhile, financial institutions are becoming increasingly aware that compliance is connected to enterprise risk management (ERM), business continuity, vendor management, and fair lending, among others.
To find out how banks and credit unions can maintain this competitive advantage and understand the new frontier of compliance management, check out my podcast with Sam Lisker. You'll learn why automation is the new frontier for compliance and how Ncontracts worked with its existing risk management customers to develop an automated compliance tool to address their top challenges.
Topics: Banks, Ncomply, Product Insight, Risk & Compliance, Credit Unions, Compliance, Company Culture,