Everyone Excited About the Executive Order Declaring Guidance Non-Binding Stand Up! Not So Fast Bankers.
Posted by
Michael Berman
on Oct 15, 2019 8:30:02 AM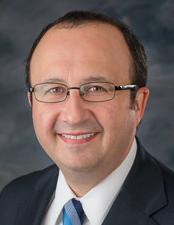 Last week President Trump issued an executive order stating that guidance from federal regulatory agencies is non-binding. The order formalizes the administration's previously stated view that legally binding requirements need to go through the rule making process.
But before you start going through your policies and procedures looking for requirements to trash and begin re-assessing your compliance risk, there's something you need to know: The order doesn't apply to independent agencies like the OCC, Fed, FDIC, or NCUA.
(Independent agencies aren't directly controlled by the president or executive branch. They have leaders approved by Congress and are often controlled by a board.)
Is Banking Guidance the Same as Regulation?
It's not all bad news, though. Last year the Federal Reserve, the Federal Deposit Insurance Corporation (FDIC), the National Credit Union Administration (NCUA), the Office of the Comptroller of the Currency (OCC) and the Consumer Financial Protection Bureau (CFPB) clarified their view of guidance saying:
"Supervisory guidance does not have the force and effect of law, and the agencies do not take enforcement actions based on supervisory guidance," according to an interagency statement.
Instead, guidance highlights "supervisory expectations or priorities and articulates the agencies' general views regarding appropriate practices for a given subject area."
The statement also said the agency will try to avoid using numerical thresholds in guidance and limit the number of guidance documents on a single topic.
The Difference Between Laws, Regulation, Rules, Guidance and Policies
Still confused?
Check out our blog post that explains the difference between laws, regulations, rules, guidance and policies.
Topics: Risk & Compliance, Regulatory Compliance Management,