When Vendors Fight: CUNA Mutual Suit is an Important Reminder to Stay on Top of Vendor Due Diligence
Posted by
Michael Berman
on Sep 13, 2017 10:07:13 AM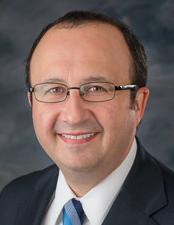 There's an old African proverb: When the elephants fight, it's the grass that suffers.
And that's exactly what my first thought was on seeing that CUNA Mutual Group is suing Banc Insurance Agency, also known as Insuritas, for spreading "false and defamatory communications with the intent to harm," according to a report in CU Today.
The suit, filed July 26, centers around an article Insuritas posted on its website and distributed to credit unions via email. Titled "CUNA Mutual Group Leaves Credit Unions Behind in Shift to Direct-to-Consumer Strategy," it argues that CUNA Mutual's TrueStage program doesn't provide "an exclusive benefit" to credit unions and competes against credit unions. CUNA Mutual says this is false and defamatory and is an effort to steal the company's customers.
According to CUNA Mutual's suit, Insuritas was in talks with CUNA Mutual to "try to seek financial assistance from them and/or work with them, including by having Plaintiffs market his company's products and obtaining rights to put CUNA Mutual products on the Insuritas platform." A few weeks after CUNA Mutual turned down the proposal, Insuritas released the article in question, the suit says.
Insuritas has fired back in the media, suggesting that CUNA Mutual might be causing potential UDAAP reviews.
It's pretty big news when a large vendor sues another vendor. Not only does it make for interesting reading, it can also impact a vendor's standing. Lawsuits can potentially impact a vendor's reputation or financial standing, especially if it results in a large settlement.
Proper due diligence includes monitoring vendors for changes like lawsuits to see if the vendor remains an appropriate choice for your institution. A lawsuit doesn't immediately exclude a vendor, but it does raise important questions and requires further investigation.
Topics: Risk & Compliance, Integrated Risk Blog,