BSA Heroes: How FinCEN Data Uncovers Big Crimes
Posted by
Michael Berman
on May 15, 2018 10:41:39 AM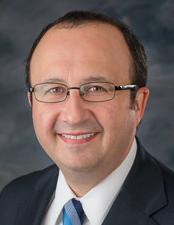 Complying with the Bank Secrecy Act (BSA) may feel like a thankless job, but the reports your institution files can really make a difference. Need proof?
Check out the Financial Crimes Enforcement Network (FinCEN)'s Law Enforcement Awards Program, which celebrates the relationship between the financial industry that supplies BSA information and the law enforcement agencies that act on it. Each year FinCEN recognizes federal, state, local and tribal law enforcement agencies that leverage BSA data to uncover and prosecute crime.
"BSA data is one of the first lines of defense in our fight to keep our country, our communities, and our families safe," said FinCEN Director Kenneth A. Blanco. "I am proud to confer these awards on our law enforcement partners to demonstrate how important the submission of this data is, and how it can be best utilized by true professionals. BSA information helps put together pieces of the puzzle we would not otherwise see."
Here are the big cases honored this year and how data supplied by financial institutions helped crack them open.
Unrightful Heir. The IRS teamed up with the Toledo Police Department in Ohio to uncover a conspiracy to create a fake will that defrauded the rightful heir of an estate worth over $2 million. The IRS was tipped off by suspicious activity reports (SARs) from a single financial institution showing a pattern of unusual cash withdrawals from the estate. It turns out a local attorney gave fake documents to probate court to obtain control of the estate, stole over $2 million and shared the proceeds with the tenants who lived in the deceased's home.
Law enforcement recovered "nearly $500,000 in currency, a motor home, three vehicles, and four parcels of real estate." Those involved were convicted of money laundering, structuring, and conspiracy charges and sentenced to two to nine years in prison. They were also ordered to pay $2 million in restitution, FinCEN says.
Uncovering Drug Money. What began as a bulk cash seizure in Chicago led to the Drug Enforcement Agency (DEA) dismantling two Tijuana-based money laundering organizations thanks to information from banks that enabled several wire intercepts. The intercepts helped lead to the discovery of an attorney based in Tijuana whose property management company laundered drug money by purchasing real estate. It had the help of a bank manager who looked the other way in exchange for a cut of the action. The DEA also uncovered a grain company that laundered about $45,000 in drug money each day. Twenty people were arrested and millions in cash, real estate, and vehicles have been seized, FinCEN says.
The Power of Bulk Data. Many of the awards didn't highlight a specific institution. Instead, law enforcement was able to mine large amounts of FinCEN data and resources to prosecute serious crimes.

Naughty North Korea. A multi-disciplined team of FBI, assistant U.S. attorneys and others with expertise in money laundering, national security, counterintelligence and economics uncovered violations of North Korea sanctions. The country was using front companies with access to the U.S. financial system to buy gasoil from a Russian company. FinCEN resources provided the data needed to obtain search warrants which ultimately led to the forfeiture of $7 million, a $20 million penalty and new additions to the Office of Foreign Assets Control's (OFAC's) Designated Nationals and Blocked Persons List.
Gamers gone wrong. Criminals made $17 million after finding a way to create and sell fraudulent in-game currency for a legitimate online game. The money was then sent to the criminal's bank account from foreign-based institutions. FinCEN resources helped law enforcement, including the IRS, understand the scheme, resulting in $10 million in forfeitures. Three people plead guilty to conspiracy to commit fraud and another was found guilty of wire fraud and money laundering.
Phony phone calls. Homeland Security Investigations (HSI) dug through "massive amounts of financial data" to uncover call centers in India that stole $300 million from 17,000 victims in the U.S. and then laundered the money into the U.S. banking system through an international hawala network. Their gambit was to impersonate the U.S. government and threaten to arrest and deport victims unless they sent cash. Investigators subpoenaed banks sending and receiving these payments. Twenty-four people in the U.S. were convicted of conspiracy, money laundering, and other fraud crimes. HIS also found out that the involved hawala network was operating as a registered money services business (MSB).
Drug cartel bribes. Financial data made investigators aware of individuals transferring large amounts of cash from Mexico to the United States. Further investigation revealed the money was a bribe from Mexican drug cartels to government officials in Mexico. The officials bought real estate in Texas and transferred some of the funds to Bermuda via shell companies. Reviewing large volumes of financial data let the IRS, DEA, HSI and FBI track the cash while FinCEN resources helped identify involved accounts and transactions. Over $80 million in residential and commercial real estate, financial accounts, currency, gold coins, jewelry, vehicles, and aircraft have been seized and many have been charged with financial crimes. Several plead guilty.
Smelling something fishy. Police in Nassau County discovered a Guyana-based construction company owner laundered over $9 million from the sales of cocaine smuggled into the U.S. from Guyana in frozen fish after learning of large cash deposits into his account. Previous banks had closed the man's accounts due to his activities, so he moved from bank to bank, ultimately holding 50 accounts at 9 banks. The construction company owner and his co-conspirators were charged with money laundering and fined $8.5 million.
The next time you feel frustrated with the burden of filing SARs and Bank Secrecy Act due diligence, remember that you're aiding efforts to stop all kinds of criminal activity.
Topics: Banks, Risk & Compliance, Credit Unions