In Compliance, the Only Certainty is Change
Posted by
Trey Sullivan
on Oct 8, 2013 7:33:00 PM
Washington continues to refine regulatory compliance changes. New guidance from the regulators, meant to clarify, frequently results in more uncertainty. In compliance, the only certainty is change.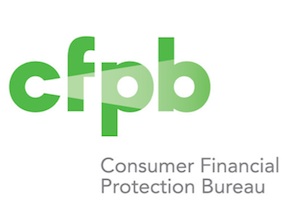 The Governor of the Federal Reserve Board, Jerome Powell, this week told an audience of community bankers at the joint conference between the Fed and the Conference of State Bank Supervisors that the Fed plans to launch a new supervision program for community banks. The new program, beginning in 2014, will focus on the consumer compliance supervision program.
Powell said that under the new program, consumer compliance examiners will "place a greater focus on an individual bank's consumer compliance culture and how it effectively identifies and manages consumer compliance risk."
Community banks have had a continual adjustment period since the 2010 regulatory reforms went into place. It sounds like the "wiggle room" that regulators have sometimes allowed community banks may soon go away. When you combine Powell's remarks with those of Consumer Financial Protection Bureau director Richard Cordray, it is clear that banks cannot breathe a sigh of relief and assume a steady state going forward - more changes are in our future.
We anticipate that as examiners give more specific guidance, they will begin to hold banks accountable for better-defined processes and practices. The clearer guidance will put more pressure on banks to understand, identify and manage their institution's risk.
Quoted in The American Banker on October 3, Powell said that "the Federal Reserve will continue to be alert to the possible unintended consequences of regulatory policies, and we welcome input from community bankers as we develop and implement those policies."
This sounds like welcome news. Powell acknowledged that while the Fed tries to tailor rules to the size and complexity of institutions, they will pay attention to the response from community bankers.
TRUPOINT Viewpoint: Clearer guidance is coming and necessary, but if there is one thing we have learned in all our years of helping lenders comply with the consumer fairness regulations (Fair Lending, CRA, HMDA, UDAAP, TILA, ECOA, Reg B), it's that "an ounce of prevention is worth a pound of cure."
Though Benjamin Franklin said it better, we recommend lenders take a proactive approach to fully assessing, identifying and understanding their individual risk profile on all things consumer.
There are lots of solutions to help you assess, identify and manage compliance risk. To learn more about how TRUPOINT can help you manage your Fair Lending compliance risk, click here.
Topics: Fair Lending, Lending Compliance, Risk, Nfairlending, Product Insight