4 Banking-Themed Holiday Blogs Sure to Make Your Day Merrier
Posted by
Michael Berman
on Dec 24, 2020 5:00:00 AM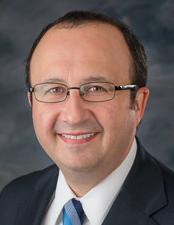 Here at Ncontracts, we like to have a little fun around the holidays. While they may look different this year as a result of the COVID-19 pandemic, you can at least count on us to add a little whimsy to your workday.
On that note, we gift to you our four favorite holiday-themed blogs. After all, if we can find a way to add yuletide cheer to topics like risk management, compliance, vendor management, and business continuity, just think how creative we must be in delivering solutions!
1. Yule Shoot Your Eye Out: Classic Holiday Movie Characters That Underestimated Risk
Whether it makes you laugh or cry, everyone has a favorite holiday movie. These classic films let us enjoy a bit of nostalgia and give us a break from the holiday rush.
But do they have anything to teach us about risk? I'd say yes.
Holiday movie characters consistently underestimate risk. From Home Alone to A Christmas Story, characters often rely on faulty logic or fail to think through their actions. Read on for some of my favorite examples of classic holiday movie characters that underestimate risk.
2. Helping Santa Save the Day with Business Continuity Management Best Practices
Rudolph the Red-Nosed Reindeer is a story about how our differences can also be our strengths—but it's also a story about business continuity management best practices.
Santa is caught off guard one stormy Christmas Eve when heavy fog makes it impossible to guide his sleigh and deliver toys to the world's good little boys and girls. He's on the verge of canceling his deliveries, disappointing the world's children, when he realizes that Rudolph's unusual bright nose can light the night and guide him.
This seems like poor planning on Santa's part. Bad winter storms should not come as a surprise during winter at The North Pole. Considering the huge stakes, you'd think Santa would be on top of his BCM with well-tested business continuity and disaster recovery plans.
As a gift to Santa this holiday season, here are some best practices for BCM that should be implemented at The North Pole to ensure his mission is completed this holiday season.
3. A Compliance Officer's "Night Before Christmas"
It's the holidays! We hope that this compliance-themed holiday poem brings you joy and good cheer this season. Merry Christmas, Happy Belated Hanukkah, Happy Kwanzaa, and warm wishes for the new year to all of our customers, friends, colleagues, and partners. You have helped make this year incredible. Now, "'twas the Monday before Christmas, when all through the bank..."
4. Shelved Elves: Santa Ponders the Risks and Rewards of Outsourcing Toy-Making
It's crunch time at the North Pole, and Santa is worried. Despite his elves' best efforts, he's not sure they are going to be able to produce all the toys he needs by Christmas Eve. He's wondering if it might be a good idea to outsource toy-making.
But before Santa breaks with hundreds of years of elf toy making tradition, he needs to consider third-party risk. Here are some questions he and Mrs. Claus should ask.


Topics: Risk & Compliance, Integrated Risk Blog, Company Culture,