Cyber resilience is more than just firewalls and penetration testing. It's constructing a program with a risk management mindset to guard against today's threats and anticipate tomorrow's. As threats like ransomware and insider attacks continue to grow in frequency and sophistication, financial institutions need to have the people and processes in place protect themselves and the consumers they serve.

Is your institution's cybersecurity up to the task? Find out as we dig into the latest trends, expectations, and best practices for cyber risk management at banks, credit unions, mortgage companies, and fintechs. Topics include:
Regulatory expectations for managing cyber risk

Managing third-party vendor cyber risk

Building blocks for cyber resiliency

Best practices for incident response plans

Cybersecurity oversight & controls
From the C-suite to risk and IT managers, this webinar will show you how to build a more resilient and strategic institution.
MEET THE PRESENTERS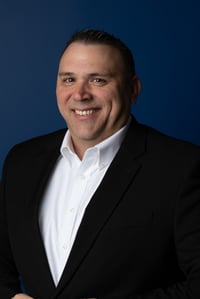 PAUL VIANCOURT, MS, CRCM, CAMS, CFE, CIA
Vice President, Solutions Architect
Paul Viancourt focuses on assisting financial institutions in quantifying their risk profile and mitigating the associated risks. He has 20 years of banking experience, with diverse specialties including regulatory compliance, BSA, fraud, audit, enterprise risk management, and information security. Mr. Viancourt has worked in institutions ranging in size from $100 million to over $40 billion in assets, thus understanding the unique challenges that the size of an organization with regard to risk and compliance. He is currently a doctoral candidate pursuing a terminal degree in business administration. He holds a master's degree in Economic Crime Management, and is certified as an anti-money laundering specialist, fraud examiner, internal auditor, and regulatory compliance manager.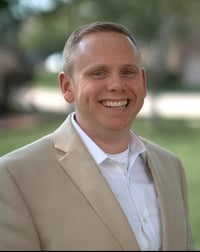 JONATHAN BOWKER
Chief Information Security Officer
Jon Bowker is responsible for corporate information security, emphasizing mitigation of operational risk as it relates to cybersecurity and IT processes. He has nearly 20 years of experience developing innovative solutions for IT challenges. Jon places a high value on honing his skills, with over 25 certifications in the IT field and an MBA in Technology Management from the Georgia Institute of Technology. He also enjoys sharing his knowledge as an instructor at Vanderbilt University